Summer is back! Luau Party time!
Summer! How we've missed you!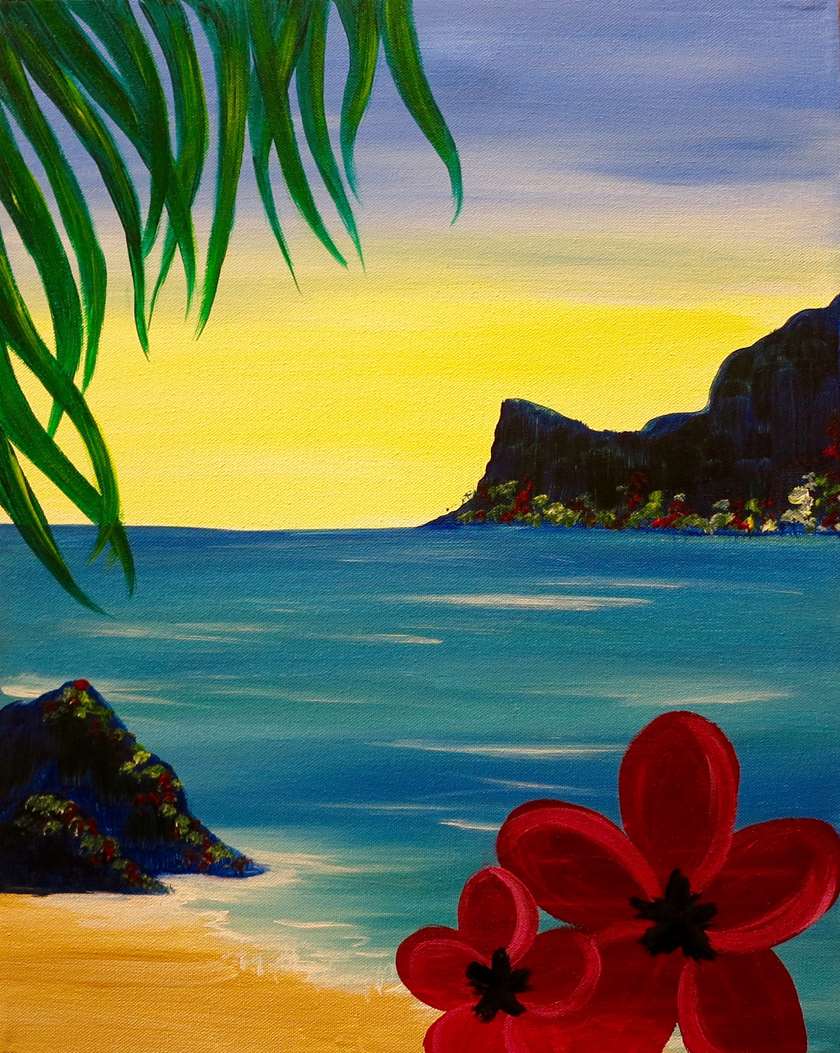 Aloha everyone! It's that time of year, summer is back, and we are more than ready for it! And what better way to kick off summer then with a luau party! Come to our luau June 22nd and you'll get to paint and relax in the serenity of this ocean sunset while partying it up with us with some dancing and appetizers at the studio! All while getting to enjoy our specialty cocktails too! Cool off with our "Ocean Breeze" or take in our "Malibu Sunset". Or stick with the classics, margarita or tequila sunrise. Either way, let's get this party started and come to Pinot's Palette Elmhurst for a fun first weekend of summer! Sign up for class below and get ready for some summer fun!