Pinot's Perk! Let's get your corks!
Love to paint, drink, and have fun? Well join the club!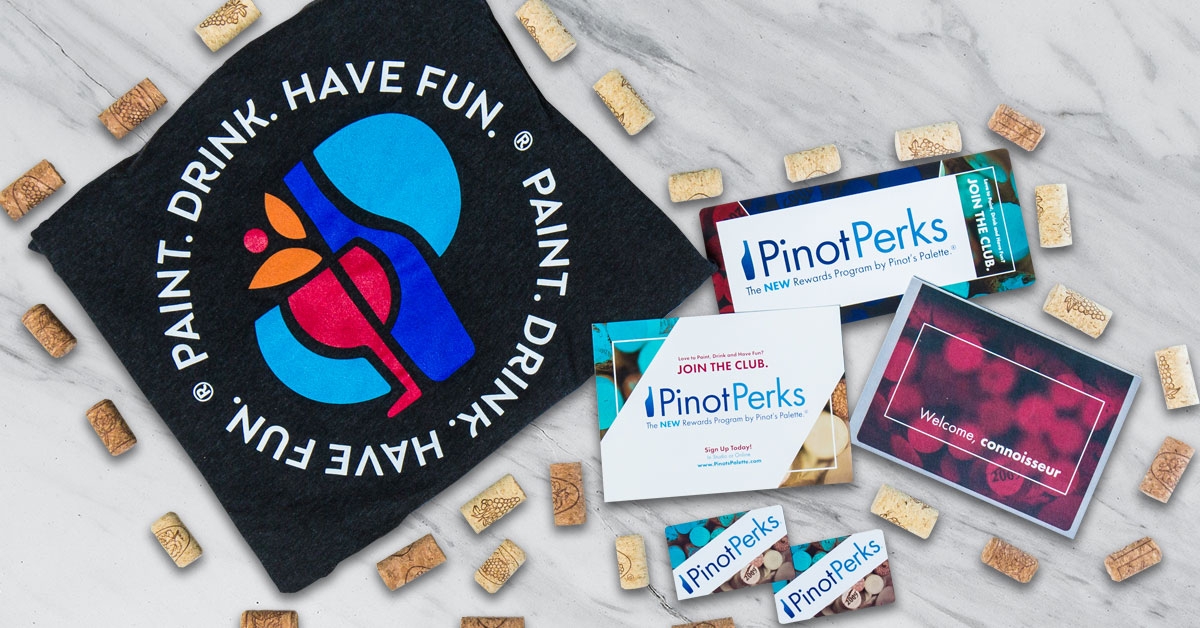 Introducing Pinot Perks®, a rewards program by Pinot's Palette. As a Club member, you'll receive exclusive access to birthday and anniversary deals, personalized Perks in your inbox, and more. You'll collect virtual Corks when you visit us, shop with us or invite your friends to join. Each Cork you collect gets you closer to better Perks like free classes and priority seating. Join today and start your collection!
How does it work? Easy!
You can register at the studio or online at
https://www....m/pinot-perks
Once you registered the perks will soon come rushing in!
Just by registering you will receive Complimentary Birthday wine glass, personalized perks in your inbox, priority seating, and other birthday and anniversary deals.
As you start collecting more corks, you will then receive free studio events, and with every 12 corks you collect you will keep receiving free studio events!
And...It's BACK! SUMMER OF PERKS!
It's back in a big way! Pinot Perks® members get TRIPLE CORKS for all classes attended in June and July. Plus, enjoy extra fun and games at select studio events throughout the summer.
Triple corks are applied to all qualifying events June 1-July 31, 2018 only.
Did I mention it is free to sign up? Well it is! So what is stopping you? Join today and start collecting!