Painting it Foward: Project Pet!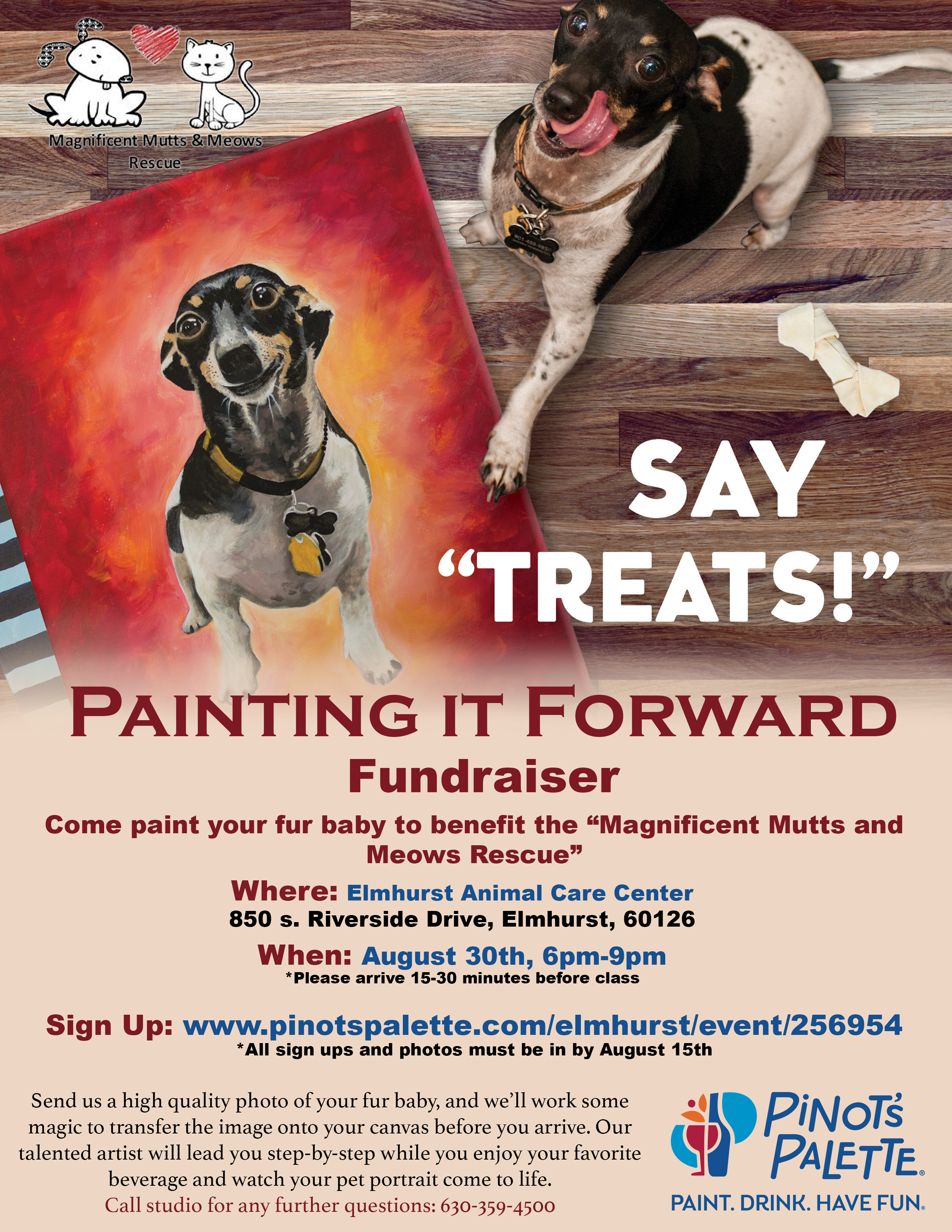 Paint a portrait of your pet at Project Pet. Once you sign up for the painting, email us a high quality digital photo of your pet (one pet per canvas, please) and we will do the rest. Each photo will be transferred onto a 16"X20" canvas. Our talented artists will walk you through the steps to create your very own Pet Portrait!
This will be a fundraiser at Elmhurst Animal Care Center.
This is a fundraiser for Magnificent Mutts & Meows Rescue.
Magnificent Mutts & Meows Rescue strives to rescue and care for any breed of abandoned, abused, or neglected dog or cat until we can find them a loving forever home.
Guests 21+ are welcome.
ALL PICTURES ARE DUE BY Wednesday, August 15th. Please email all photos to ELMHURST@PINOTSPALETTE.COM.
*PLEASE: No coupons & no refunds on any Paint Your Pet Fundraisers. Give us a call at 630-359-4500 if you have any questions.
Visit youtube.com/watch?v=3i87VteVRuQ to watch a short video about how to take a great pet photo.
We will crop out the entire background of the image so just your pet remains. Please let us know if you would like us to leave the background or any other specific objects.
Painting It Forward:
A paint and sip class with an extra dose of heart and soul. When you buy a seat in a Painting It Forward class, you're making a donation to a nonprofit or community fundraiser.