DIY Wood Board Workshops
Move over Picasso, there's a new artist in town!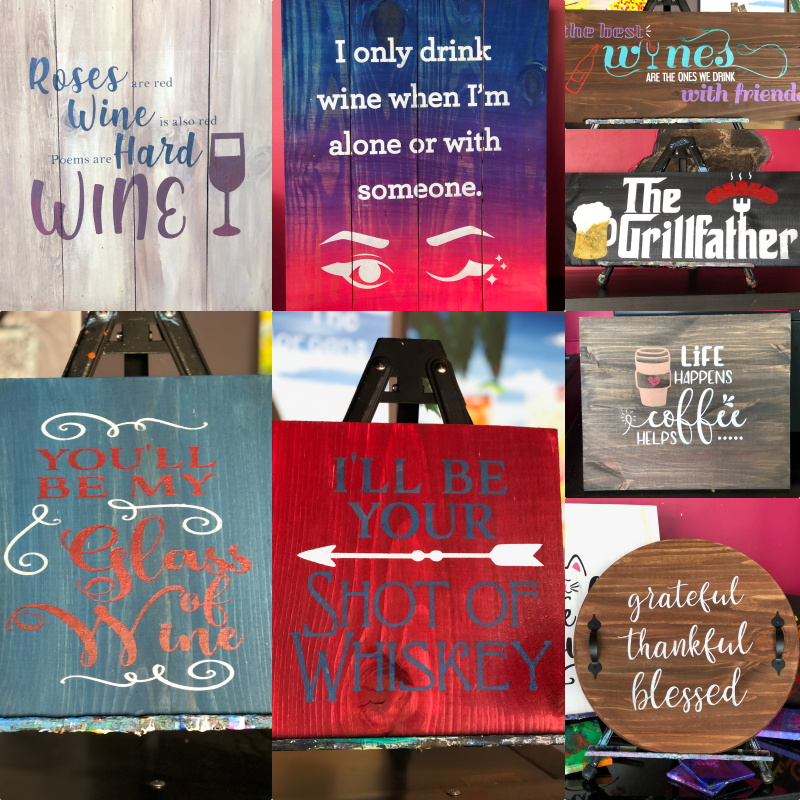 Ever see those rustic-looking boards with a catchy phrase on them and want to create one yourself? Ever want to spice up your living-space with a touch of your own design? Now you can! We have all the supplies needed to create your own wooden quote board from scratch. Come relax and paint at one of our DIY Wood Board Workshops! You will create your own wood board that can be hung in your home or serve as a great housewarming gift for someone special. From start to finish, you will distress and stain a wooden board before applying a stencil. You get to choose your choice of stain and paint color for the lettering when you come into the studio. NO EXPERIENCE REQUIRED! Can't think of a favorite quote? Not to worry! Once you register we will send you stencil choices. At arrival your pallet will be waiting! You stain the background and font any color you would like!
Check out our event calendar at
https://www....mhurst/events
and book a class today!