Little Brushes in the Woods Summer Camp!
In-Studio Summer Camp is Back!
August 9th through August 13th for Ages 7-12
Camp size limited to 25.
Looking for a fun, creative, and educational outlet for your Young Picasso? Register for Little Brushes Kid's Camp Today!
This year we are exploring our local environment with painting and crafting. Your little artist will expand their creative side while learning about local plants and animals. We will be painting in the morning and crafting in the afternoon! You are welcome to sign up for specific days or for the full week.
Register before July 4th for a discount on a full week of camp!
****WE NEED A MINIMUM OF 10 CAMPERS. IF THIS MINIMUM IS NOT MET BY JULY 30TH, ALL PAYMENTS WILL BE REFUNDED****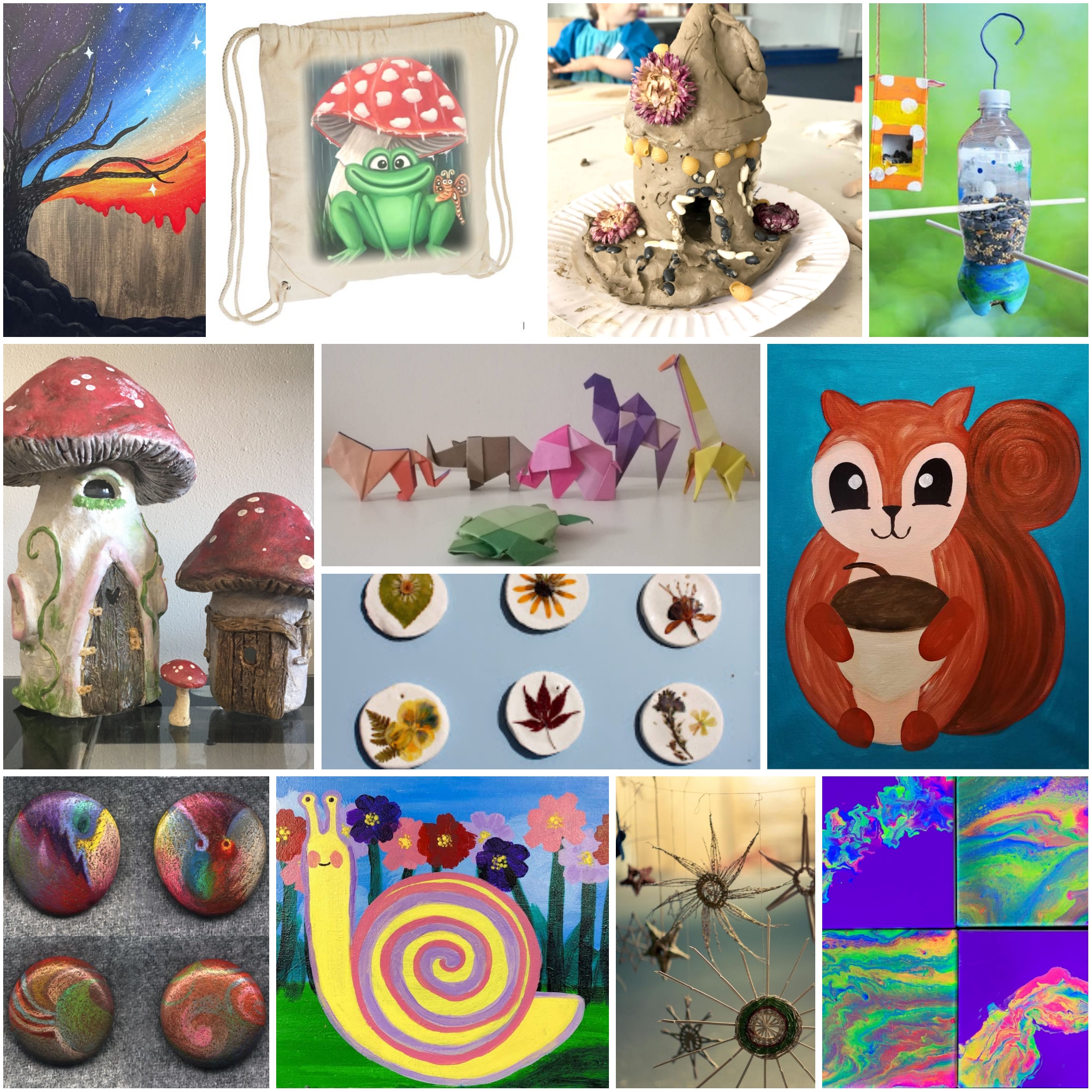 CAMP SCHEDULE
Doors Open for Drop Off: 9:00 -9:25 am
Canvas Painting: 9:30 am - 11:30 am
Lunch Break: 11:30 am-12:00 pm
Crafting: 12:00 pm - 2:00 pm
Pick Up: 2:00 - 2:30 pm
FRIDAY ART SHOW!
On the last of camp, Friday, August 13th, we will host our first-ever Little Brushes Art Show! All campers will be able to submit their favorite painting and favorite craft. Light snacks will be provided.
Art Show Time: TBD
All campers must bring a NUT FREE lunch
Snacks and Drinks will be provided
Register for Monday, August 9th:
https://www..../event/549494
Register for Tuesday, August 10th
https://www..../event/549503
Register for Wednesday, August 11th
https://www..../event/549502
Register for Thursday, August 12th
https://www..../event/549504
Register for Friday, August 13th
https://www..../event/549505
Register for the Full Week!
EARLY BIRD DISCOUNT: Register before July 4th for 10% off on a full week of Camp!
https://www..../event/549501
CODE: Camp2021
A fee of $20 per 15-minute increment will be charged for early drop-off or late pick-up.