Make Your Own Coaster Set!
This July functional meets fine art with the Make Your Own Coaster speciality class!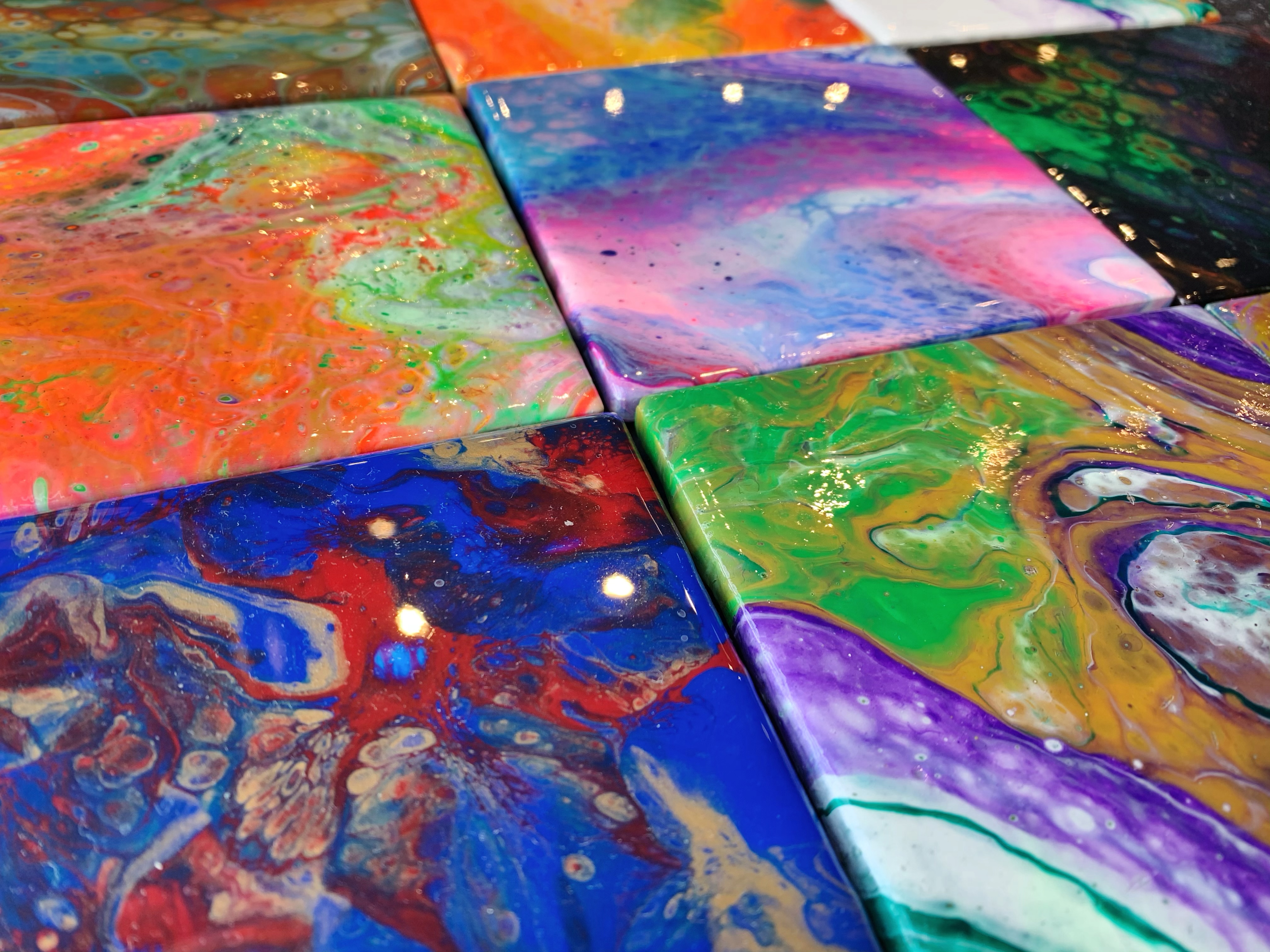 During this July 21st class from 5-7pm, you will create a set of four coasters that are great for use in your home, or they make a wonderful gift for someone special in your life. You will get to explore and learn the trend that has taken the world by storm: the art of pour painting! This process is so fun and easy to do with gorgeous results. The final product can be picked up a week later to allow for the paint and protective sealing to dry; the cork back will also be attached during this time so they are ready to use when you pick them up!
Register here:
https://www..../event/340291