Area 51 BLACKLIGHT PARTY!
We believe, do you?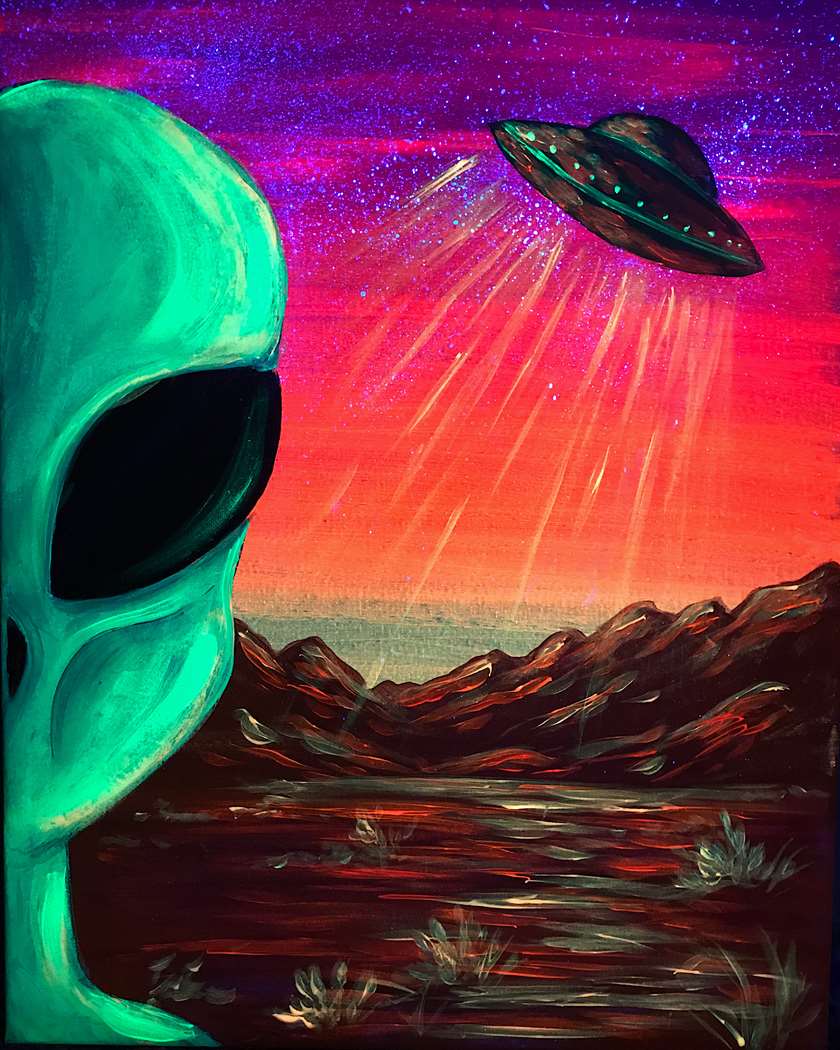 Do you believe in aliens? As far back as the 1950s, people have reported seeing Unidentified Flying Objects (U.F.O.'s) at the southern Nevada military base also known as 'Area 51'.
If you are not one of the 1.5 million people who are going to storm the Nevada base, then storm your way in to Pinot's Palette for some drinks and fun! You'll feel like you're raiding Area 51 with this interstellar black light Alien painting!
This class will be super fun as we turn off the bright lights and turn on the "Black Lights". Wear black light clothing, paint your faces, arms or hands and light up the night in your own way!
THEMED COSTUMES ARE ENCOURAGED & BEST COSTUME WINS A PRIZE!