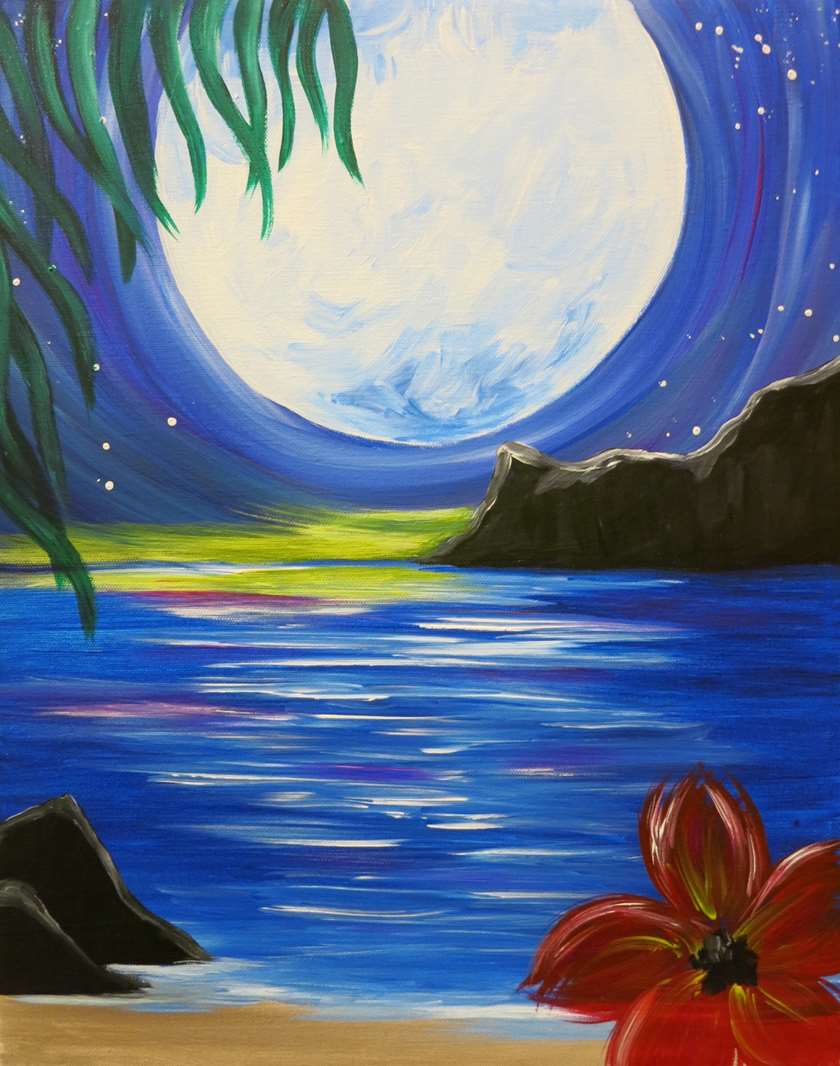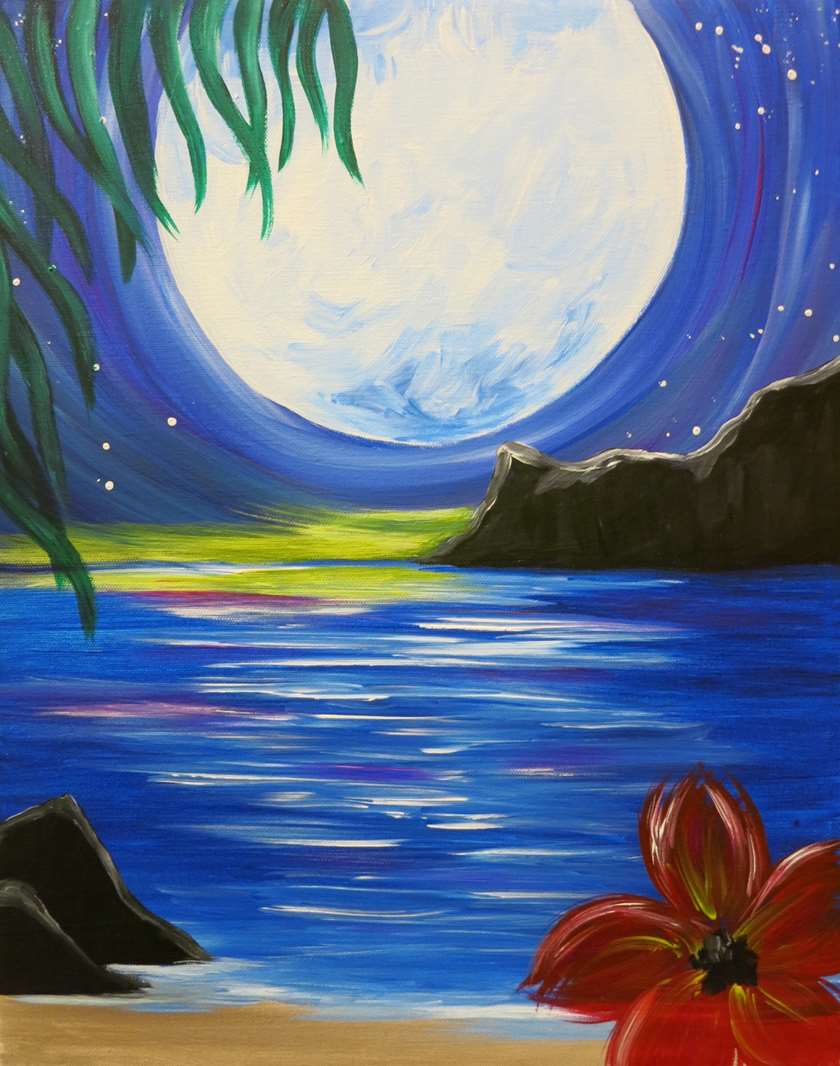 Mobile Event
Surprised Birthday Party!
Saturday, July 1
3:00 - 5:00PM
Learn more
This is the second edition to Aloha! A bright beautiful moon and warm waters makes you want to escape today.
Mobile Event:
We're on the move! This paint party is happening away from our studio. See the event page for more information.