Valentine's Day is Coming!
Looking for something special to do with your honey for V-Day this year? Why not paint your own masterpiece together? We'll have five separate date night classes during the month of February for you to choose from.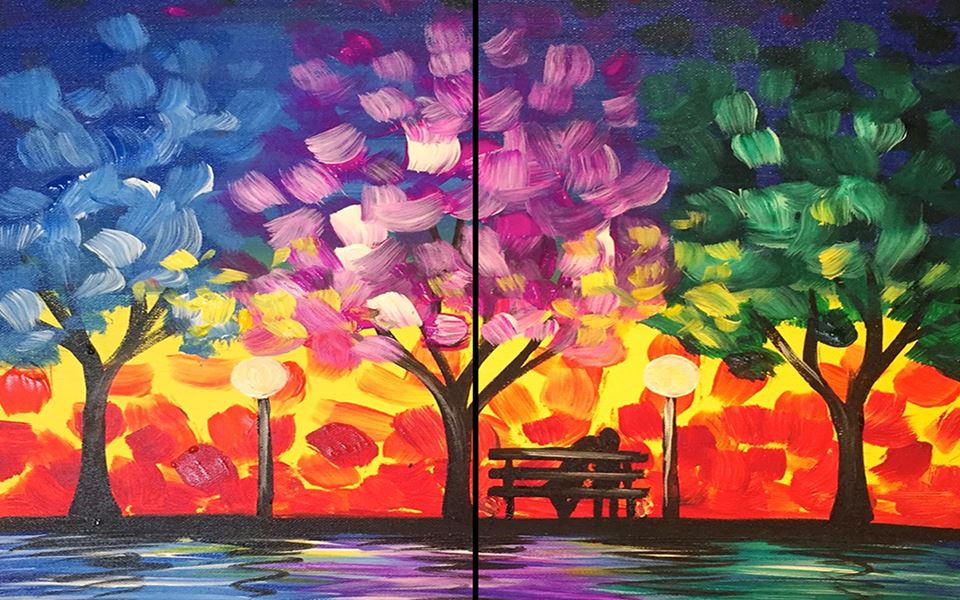 Not seeing a painting that you like? You can always turn any of our 16x20" paintings into a larger piece by painting on two canvases, side-by-side. We have a selection of paintings specific to the Inland Northwest as well as some abstract landscapes, and even a date night style painting done on two special 10x30" canvases! We always love it when people get creative and "paint outside of the box" as well 😊
Hope to see you soon! Paint. Drink. Have Fun!