2 Good Reasons to Come and See Us Immediately
Let's face it, we live in a world of constant chaos. Everyone over-commits and stress induced health issues are at an all time high. We could all use some relief from this dark cloud hanging over our head. Well, here at Pinot's Palette we would like to help you out with this problem!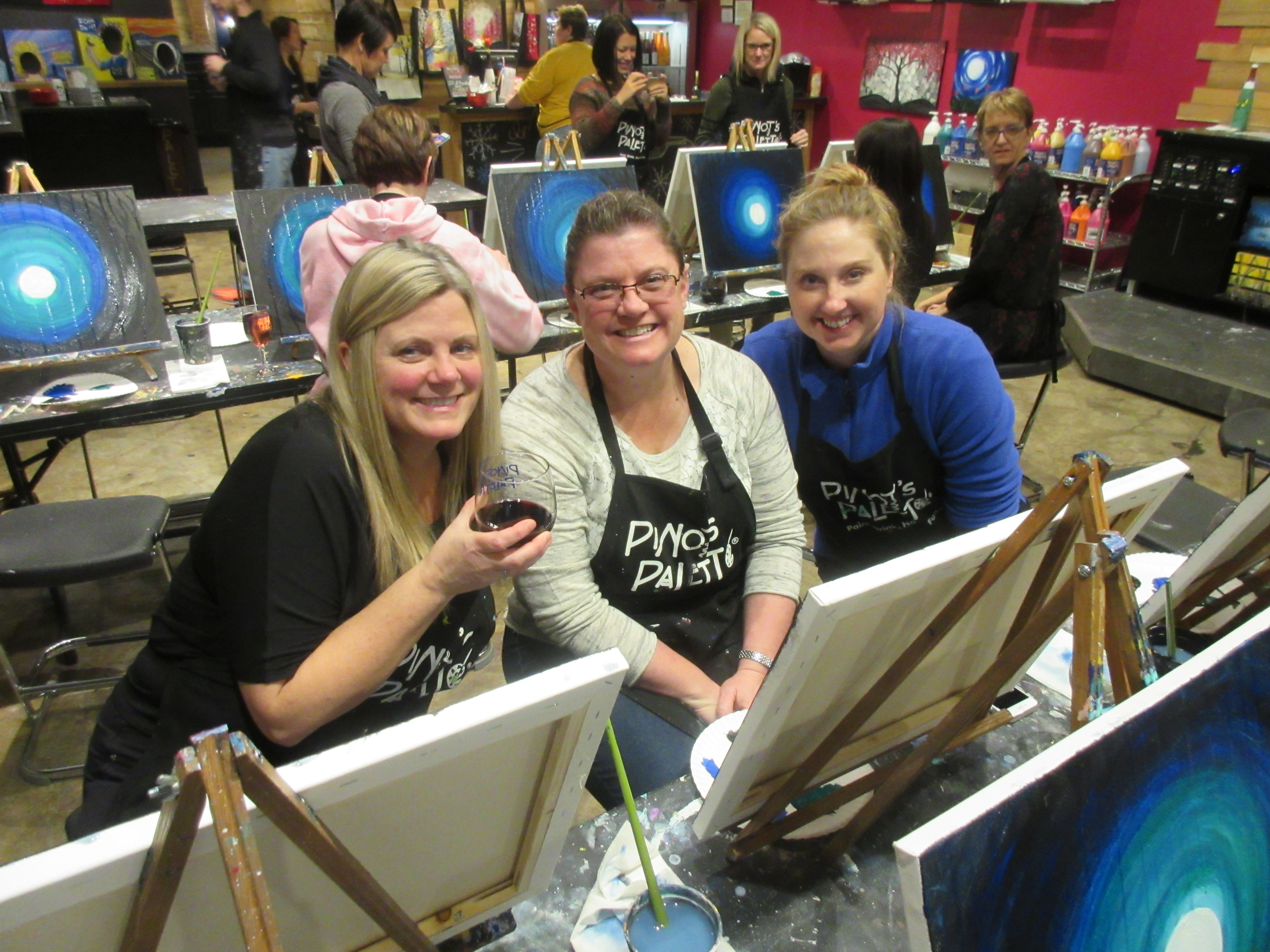 A recent study done by a professor at Drexel University examined how your stress-related hormones are affected by making art. The results showed that after just 45 minutes of creative activity, there was a drastic reduction of stress in the body. The study also showed that it made no difference if the individual was experienced or talented as an artist. This is a great reason to come attend one of our painting classes. Come relieve some of your stress while creating something beautiful!
Another health benefit to coming to Pinot's Palette is WINE! Recent studies have proven that drinking a moderate amount of wine each day can have great health benefits. These include lowering the risk of stroke, reducing the risk of type 2 diabetes, cuts the risk of certain cancers, lowers your risk of heart disease, and promotes longevity. Sipping on a glass of wine while you paint is actually good for your health!
These reasons, among many others, are the reason you should do your body and mind a favor and come see us at the studio.
Pinot's Palette is the first step in creating a healthier you!