National Law Enforcement Day
Tuesday, January 9th is National Law Enforcement Appreciation Day. In addition to the every day hard work and dedication that our local law enforcement show, they are forced to keep moving when struck by tragedy. As many of you are aware, Sergeant Tim Leeder with the Kootenai County Sheriff's Office and his wife, Wendy, suffered a horrible loss on Dec 29th. Their sons Jacob, 16, and Jonah, 20, were in a tragic car accident. Jacob did not survive. Jonah has been transported to Harborview Medical Center, currently in the ICU. Words cannot express our condolences for friends and family of the Leeder brothers.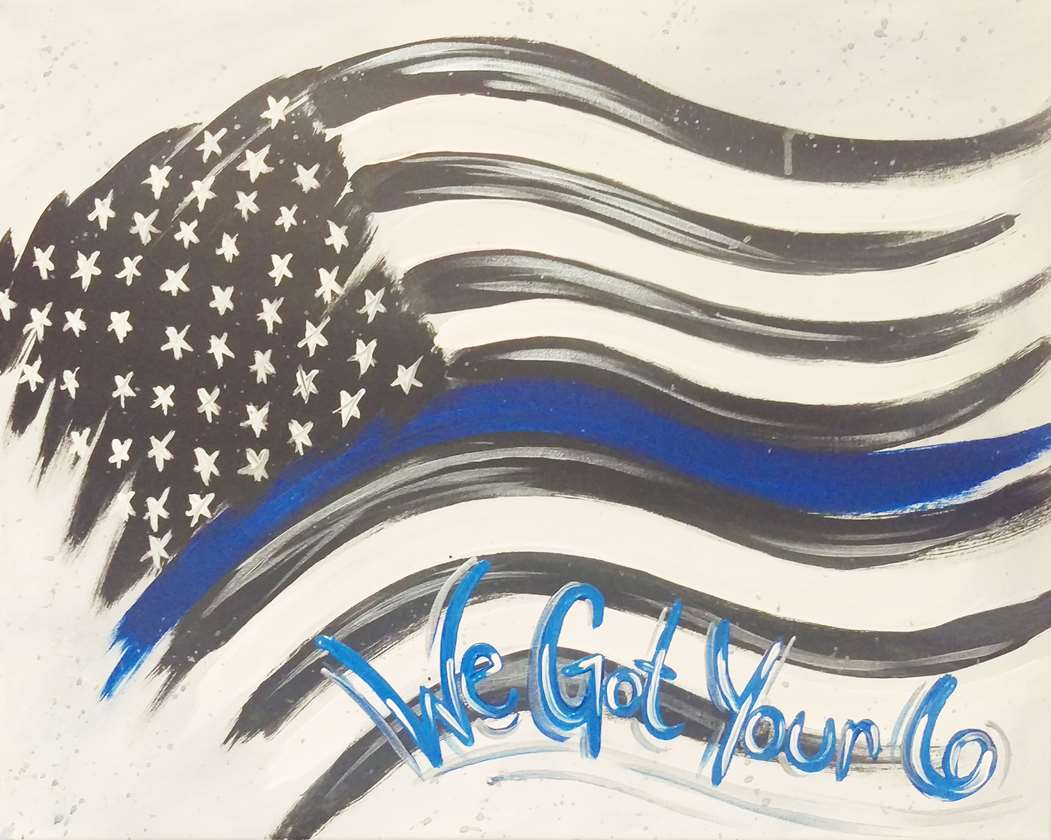 The community has been coming together to show their overwhelming support, with a GoFundMe page (https://www.gofundme.com/4xp1na8) surpassing their goal in just a few days and other local groups and businesses offering donations and charity events. We too would like to offer some small means of therapy in such difficult times. Before this tragic incident occurred, we had created an event for Tuesday, January 9th for National Law Enforcement Appreciation Day. All Police men and women paint for free as a small token of our appreciation for the risks and sacrifices you take every day to make our city a safe place to live and work. We just want to make everyone aware that this event is still going to be held, and any member of law enforcement that would like to come paint in this difficult time can do so for free. Call the studio at 208-930-4763 or email CDA@pinotspalette.com to make your reservation.
Our thoughts are with the Leeder family, and we pray for Jonah's swift recovery <3