National Beer Day!
April 7th is National Beer Day! Come celebrate with us and enjoy a variety of our local craft beer.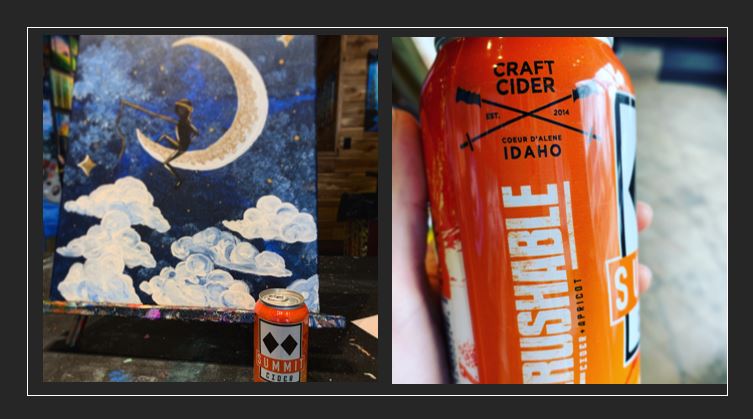 We like to call it "liquid creativity" here, but this week we want to put a spotlight on a local brewing company that is doing much more for the community than just fueling our painting creativity.
Proceeds from every Uncrushable Summit Apricot Cider sold benefits the Matt's Place Foundation, a charitable organization that provides hope and housing to people living with ALS and their families.
Matt's Place Foundation was founded here in Coeur d'Alene, Idaho by a former Marine who was diagnosed with ALS and was determined to be an inspiration and bring hope to others battling ALS. He came up with the slogan, "Uncrushable Spirit," to ensure his family and friends that he would not let his circumstance affect his positive outlook on life.
The "Uncrushable" Summit Apricot Cider is a tribute to him, and we're proud to be able to support such an amazing organization.
Happy National Beer Day!