Meet Tami!
This week would like to honor another amazing Connoisseur from our Pinot Perks program! Tami has been painting with us in both the Spokane and Coeur d'Alene studios for the past few years, and we are so happy whenever she comes to see us! Her gentle, calming vibes and friendly smile make her such a delight to be around!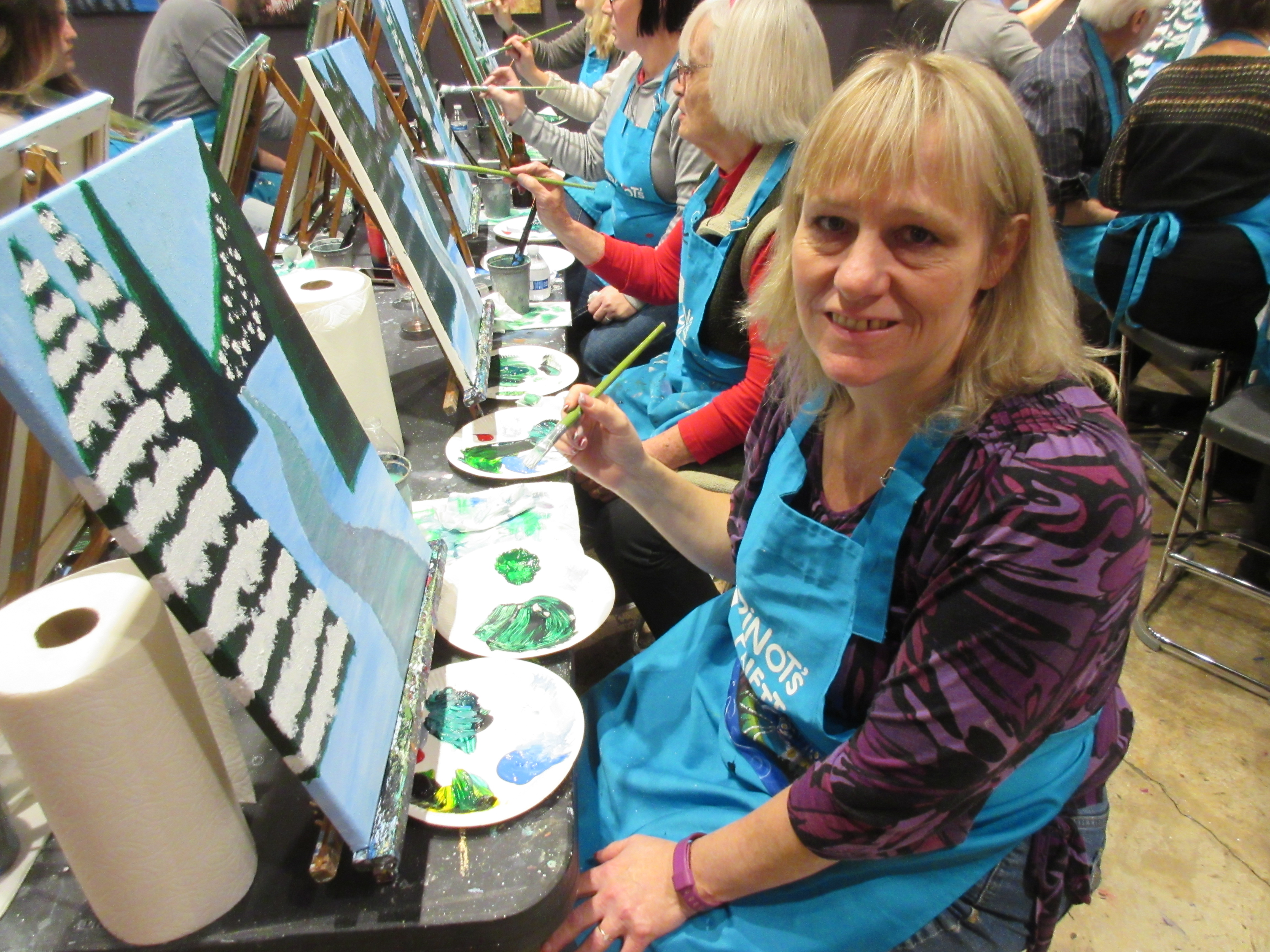 "Hi my name is Tami Richardson. I have owned Debbie's Dog Grooming in the Spokane Valley since 1979. My hobbies are training and competing with my dogs in Obedience and Agility. I have been painting at Pinot's Pallet in Spokane and Coeur d'Alene for over two years since I discovered them on Facebook. I have completed 81 classes and yes I have them all wrote down. I love the festive mood in the studio and the artists are great about helping to make your painting the best it can be. I always tell people they should try it and that it's not that hard with the Artist taking you through each step. The most memorable painting was my first Paint Your Pet. I am so thrilled to have a great painting of all my dogs! I have done 11 of those. I have a lot of favorite paintings but I do love the animal ones. Roar the lion, Elephantopia, elephantasia, peacocks and owls. I also love the first one I did there the Monroe Street Bridge and Riverfront Park! I even received a beautiful apron with Riverfront Park. I love having a place to go to bring out my inner creativity!!"
We're so happy that you have enjoyed coming to classes, Tami! Its Connoisseurs like you that make us so happy to do what we do!
We can't wait to Paint. Drink. And Have fun with you again soon <3