Izzy's Comfort Kitchen
Getting Some Grub in our Neck of the Woods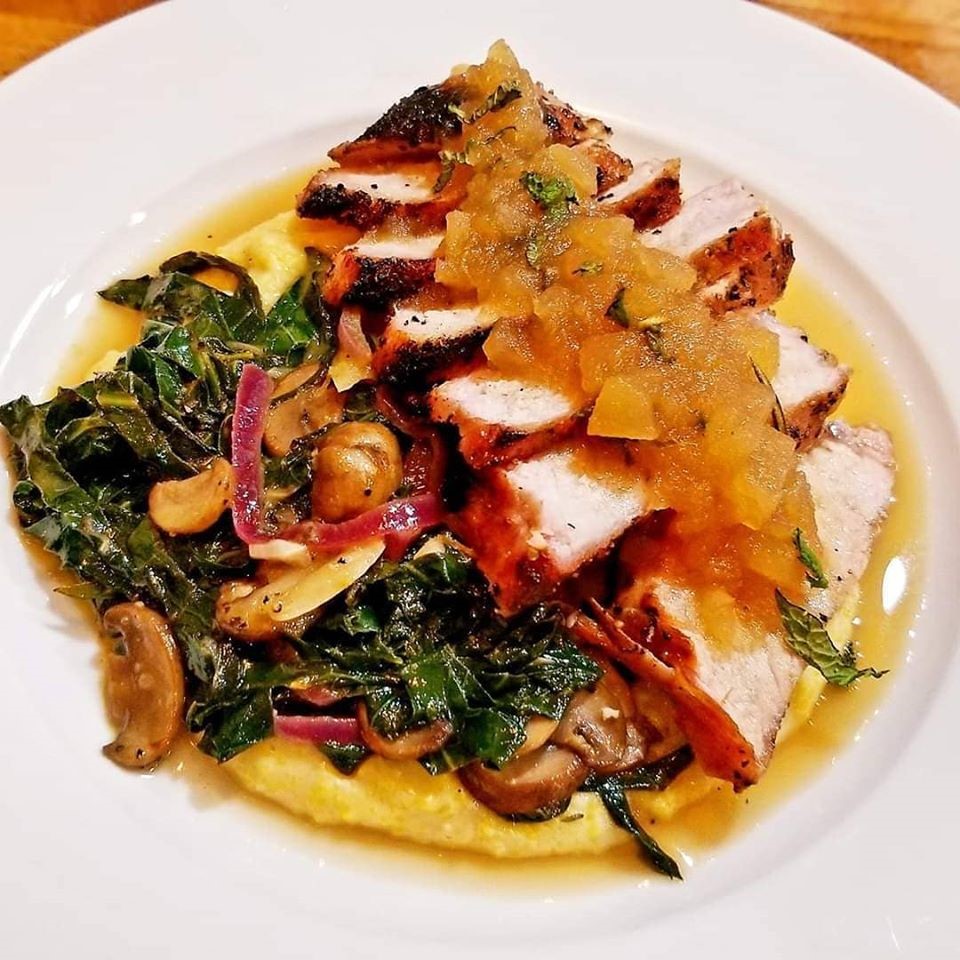 Lots of folks are visiting this summer from the surrounding area, and our neighborhood is sure not to disappoint when it comes to food. If you are coming out our way for class, you might as well make an evening of it! Midtown is home to Capones just a few steps away from our studio, where you can find drinks and lots of delicious pub food. Crafted, a staff favorite is also just few blocks away, has the best burger in town!
We are excited to announce we also have new foodie neighbors moving in right next door! Izzy's Comfort Kitchen will be opening Sept 1st. The menu will include some gluten free and vegetarian choices. But check out this photo of an upcoming menu item; Grilled pork chop creamy polenta, quick greens, and apple chutney. We cant wait to try it!
You know, we artists are always hungry, and ready for more local eateries!