Friends, Romans, Countrymen!
Friends, Romans, Countrymen!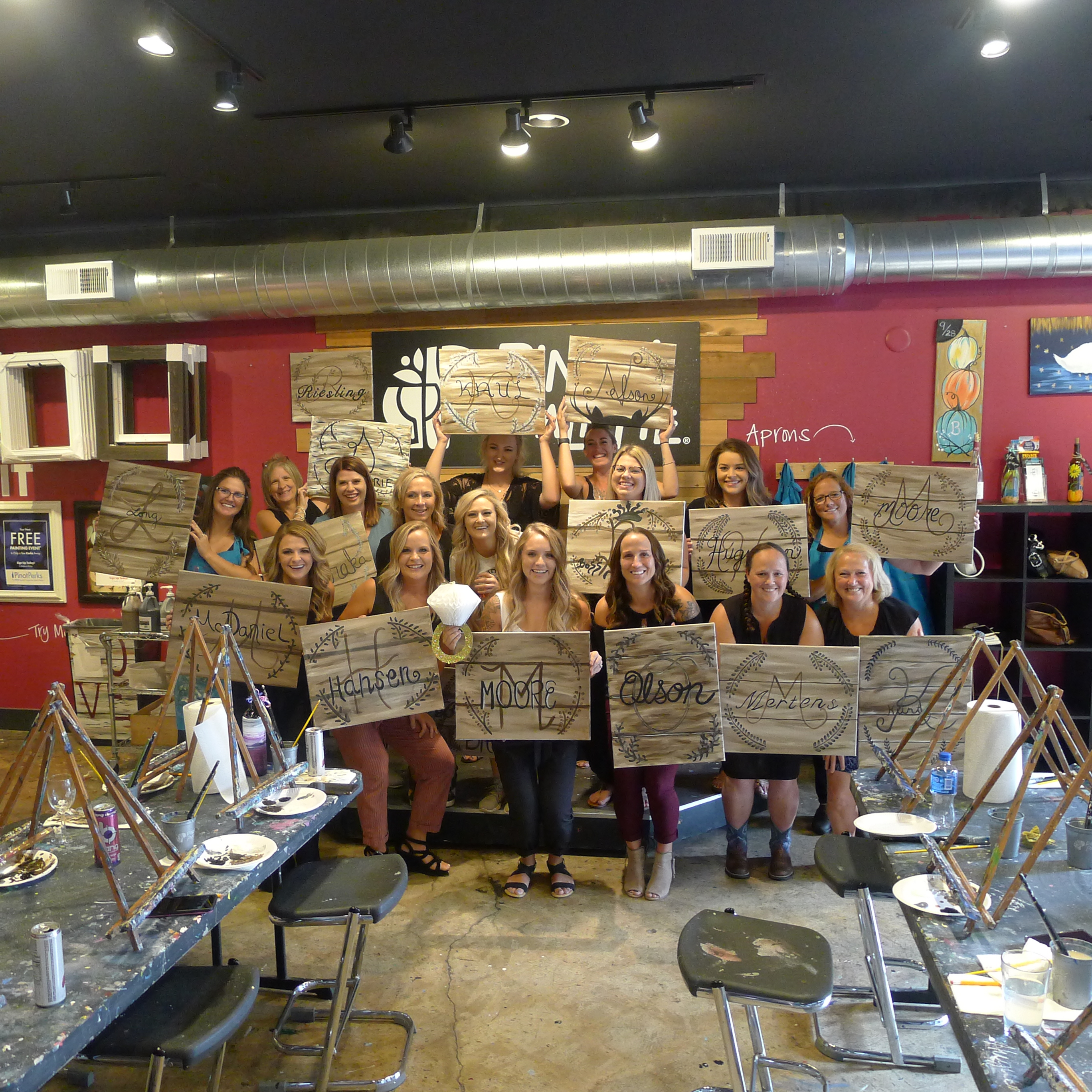 Lend me your paintbrushes! Did you know that you can have a painting party of your own, and you can invite whomever you want? It's a good time of year for gathering family and friends (and countrymen) together for some quality time. Parties of all kinds assemble to paint and commune over wine and grub. Whether the special occasion is a birthday, a holiday family gathering, a high school reunion, you're getting the band back together, whatever it is you want to celebrate, we want to celebrate with you! Creating your own private event would mean that you choose from our vast library of paintings which one your group will create, you pick your time and date, you even select your own music theme! You can easily start planning your party by going to the tab on our website that says "Start planning your party" ;) You'll be able to ask questions and check our schedule for available times and dates, and we'll get this party started!