Coeur d'Alene Library Free Happenings!
Image source:
https://www..../kids-on-deck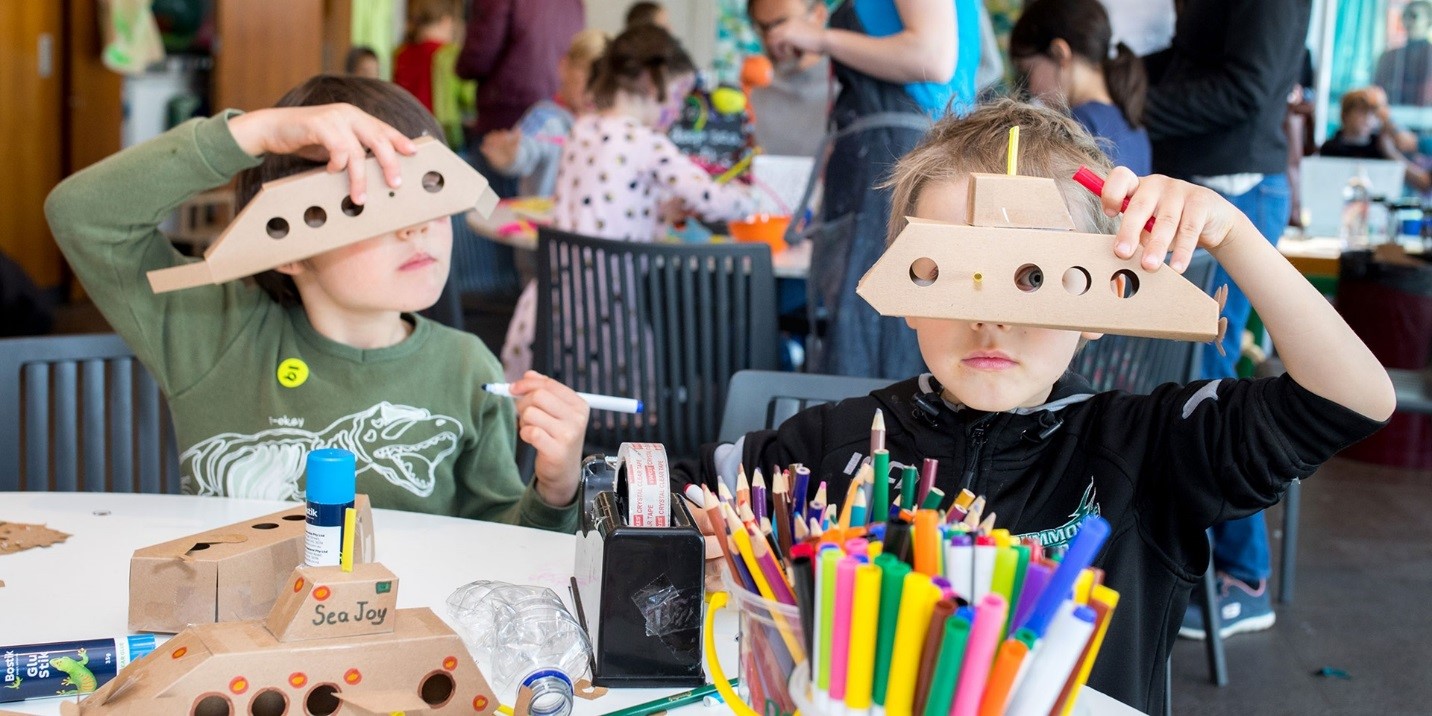 Coeur d'Alene Library has more than just books, they also offer so many fun (and FREE) happenings!
The Coeur d'Alene Public Library is truly here for their community. They offer so many enjoyable events for kids and teens. It's a safe place to be, and a wonderful place to meet friendly locals! Here are just a few things the Library does for the people of Coeur d'Alene.
3D PRINTING
FREE 3D Printing is offered through the library. Just design or download a 3D design, save it in a STL format to a USB drive and bring it in to them. Your USB drive is given back to you, and they notify you when your 3D printing is finished. Printing can take up to a week to be completed. How cool is that!
WEEKLY PROGRAMS FOR CHILDREN
Early Literacy Programs offered by the Library include:
Book Babies Lap-Sit – for newborn infants to 2 years and their caregivers
Tales for Two's & Three's – for children from 3-5 and their caregivers
Preschool Story Time – for children from 3-5 and their caregivers
Music & Motion – for children from 3-5 and their caregivers
LEGO Club
Kids 5-11 years old spend an hour building and creating
LEGO-Rama
An event that happens once a year that includes an original design contest! For ages 4-13, nonjudged design exhibits for 14 and up, special programs and building contests.
Summer Reading
Make summer fun and keep kids reading with the Library's Summer Reading program! Keep track of time spent reading with a summer log, receive fun incentives, and get the chance to help win the Traveling Trophy for your school!
Teen Zone Takeover
Use the Library's Teen Zone to play board games, play video games together, play on the Nintendo Switch, play some board games from the Teen Board Game Cafe. Some video games offered by the Library include: Battleship, Bears vs. Babies, Exploding Kittens, Superfight, and more to come!
Stop on into the Coeur d'Alene Public Library and check out some of these fun and exciting events! Check out the Library's online calendar of events here:
https://tiny...com/y666l8py.