10x30" Fun!
We've got some gorgeous and super fun 10x30" paintings scheduled for the next few weeks! Our 10x30" canvases make a great decoration for that unique wall space in your home, and any of our paintings can be upgraded to our 10x30" wooden pallets for that trendy rustic look as well!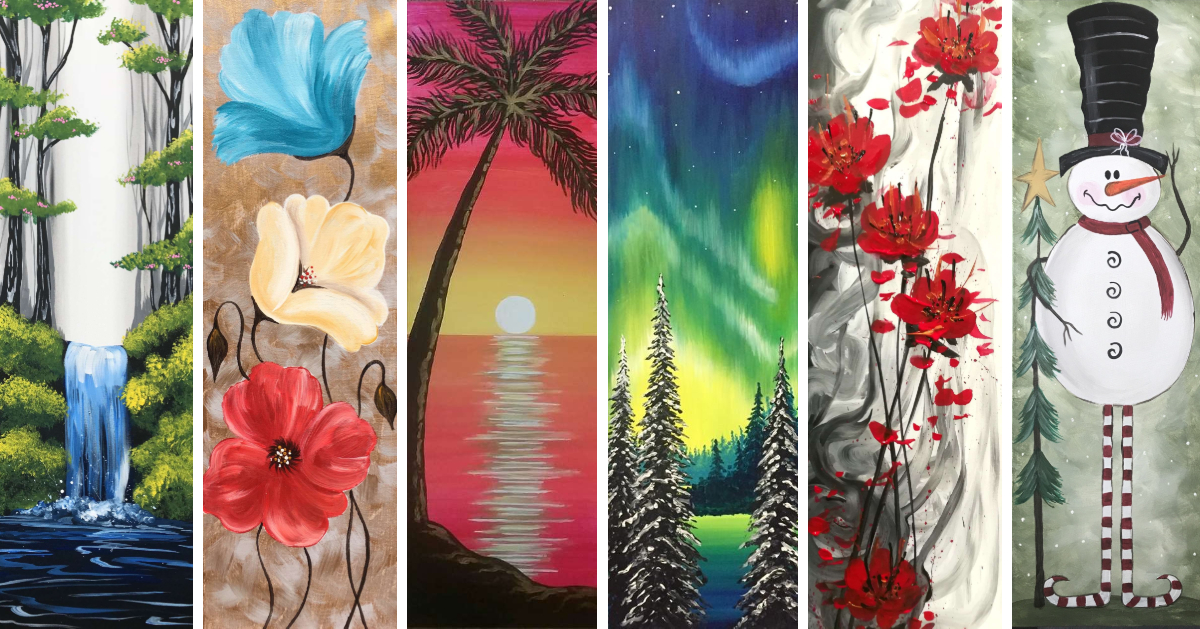 Upcoming 10x30s include:
Colorful Poppies – 11/1
Waterfall Bliss – 11/8
Winter Wonder – 11/17
Sand Harbor Sunset – 11-25
Ikebana Bliss – 12/5
Tequila Sunset – 12/8
Vintage Snowman – 12/8
Snowman's Wish – 12/22
Twilight Dreams – 12/23
Choose your favorite class and join us to Paint. Drink. Have Fun. painting 10x30s!