We're Back!
Our Coeur d'Alene studio will be reopening tomorrow with 10 person classes. We have rearranged our studio so that the seats are 6 feet apart to accommodate social distancing, and our staff will be thoroughly cleaning and disinfecting with every class. We also have disposable aprons for all of our customers.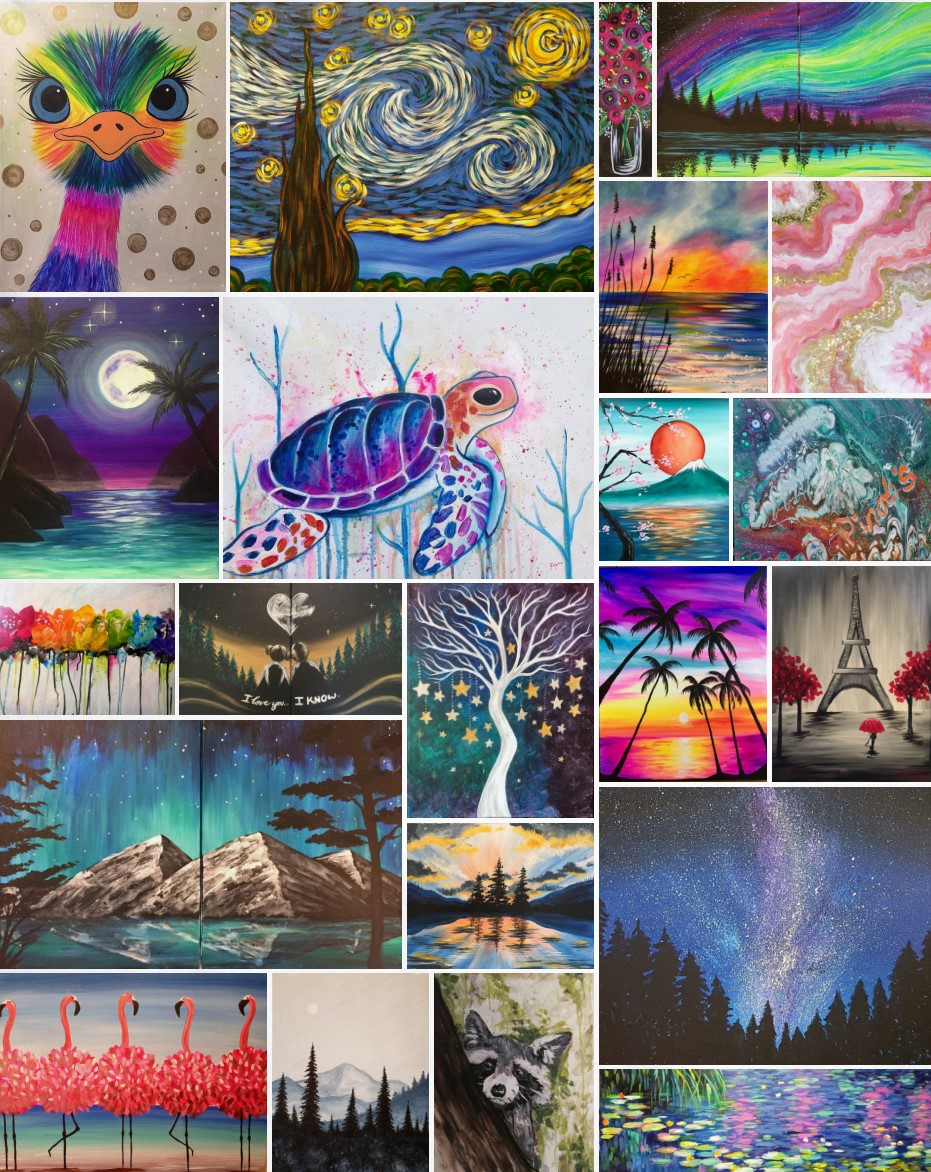 If you are not comfortable venturing out just yet, we still have Live Interactive Virtual events with two options:
1. use your own supplies or
2. pick up a to-go paint kit from our studio.
All of the live classes are recorded, so if you experience technical issues during the live class or are unable to attend, a recording of the class will be available for 4 days following the event for you to watch, pause, and rewind at your convenience.
Lastly, we are offering on-demand virtual classes where you can pick up a Take Home Art Kit that comes with a two hour recording which will walk you through the painting. The link to the video is available for 7 days after purchasing and we supply everything you need to be able to paint at home. On Demand classes can be found in our shop here:
https://www....om/cda/shop/.
Whether you are looking to paint with us in studio, attend a live virtual class, or purchase a take home paint kit with on-demand video, we are offering our wine, beer, and cider in our online shop at 25% off. *Wine and beer in-studio are full price if you do not pre-pay online when you sign up for an event.
We have a lot going on, so please reach out with any questions you have and I will be more than happy to assist you!
I cannot express how much we appreciate your patience and support during this difficult time. It is awesome customers like you who are helping keep us afloat and we are forever indebted to you. We cannot wait to Paint. Drink. Have Fun. with you soon, whether in person or virtually! 🎨
Cheers,
Jackie Casey, Owner