September Calendar is Up!
We've got some fantastic classes coming up in September! As we approach the end of the beautiful summer we have some gorgeous paintings featured for you to come create with friends and family.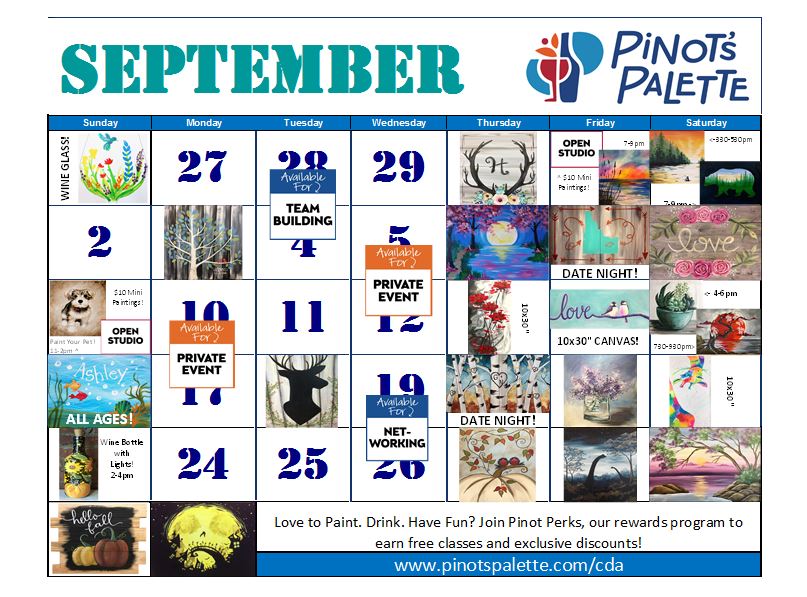 With subject matter ranging everywhere from trees and beautiful landscapes to crazy giraffes and dinosaurs. We've got something that everyone will enjoy painting! We even have our popular Project Pet class on the 9th where you send in a picture of your fur baby, and we print it on a canvas for you for easy painting.
Other fun classes include:
Deep in the Heart Date Night – September 7th
Love in Bloom Wooden Pallet – September 8th
Love You Deerly Chalk Board Painting – September 18th
Carven in Love Date Night – September 20th
Giraffing Me Crazy – September 22nd
Fall Wine Bottle with Lights – September 23rd
Dinosaurs in the Mist – September 28th
Hello Fall Wooden Pallet – September 30th
We hope to see you in September to Paint. Drink. and Have Fun together!