And…. November Calendar!
And just like that.. our November calendar is up and ready for sign-ups! We have so many fantastic classes coming up in November. From seasonal, holiday themed pieces, to tropical landscapes and even football mascots! We are sure to have a painting that inspires you.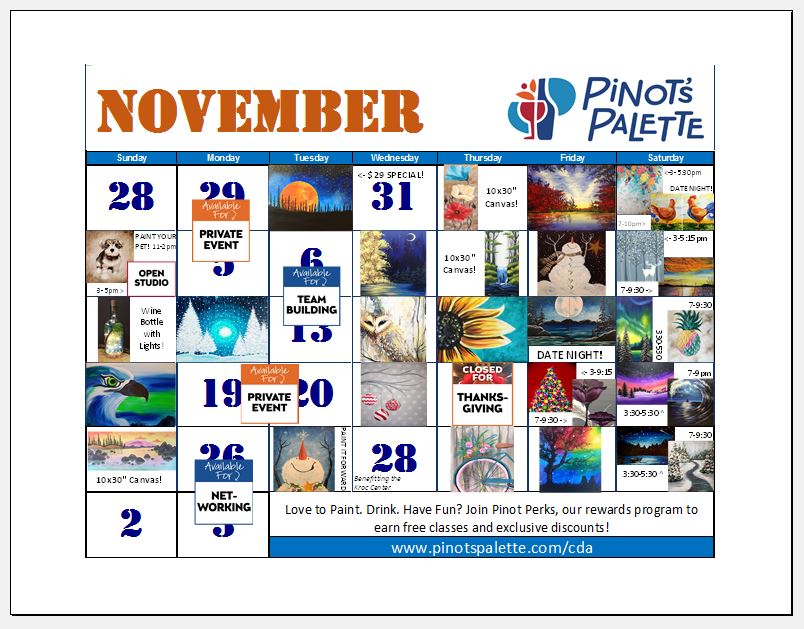 Some of our specialty classes in November include:
Colorful Poppies 10x30" – 11/1
Fuss and Feathers Date Night – 11/3
PROJECT PET – 11/4
Waterfall Bliss 10x30" – 11/8
At the Beach Wine Bottle with Lights – 11/11
Crisp Winter Night Date Night – 11/16
Winter Wonder 10x30" – 11/17
Sand Harbor Sunset 10x30" – 11/25
We hope that you find something you like so that you can Paint. Drink. Have Fun. with us in November!