Meet DJ!
Hi everyone, I go by DJ or my friends call me Deej.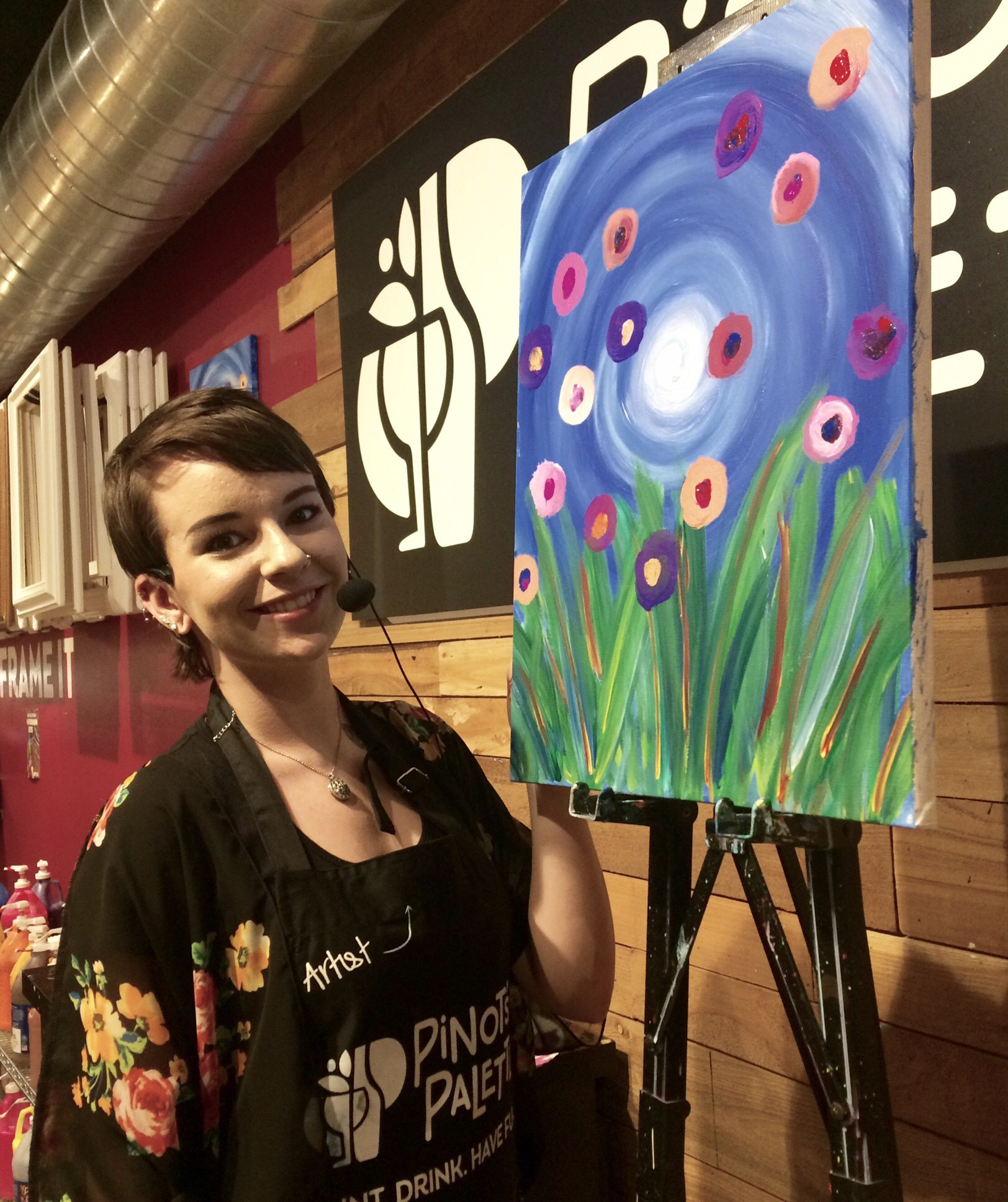 I am incredibly passionate about art, creative expression, and the creative experience. I have been dabbling in painting, drawing, sculpting, and crafting since I was a toddler. I consistently advocate for creative and innovative thinking. With that, I am also currently studying astronomy at SCC, and plan to one day go to University and study science and mathematics.
When I'm not creating at Pinot's, I'm usually with my wonderful boyfriend Andy and our beautiful dog, Karma, making art, studying, or adventuring. Working at Pinot's has been an amazing experience and helped me grow so much as an artist, and as an individual as well. I am so blessed to be able to share these organic artistic moments with the lovely people who come through Pinot's.
"Imagination is everything." -Albert Einstein