January Calendar is Up!
We'd got so many fantastic paintings in store for you in the New Year! Come in and warm up with a delicious glass of wine and some creative spirit.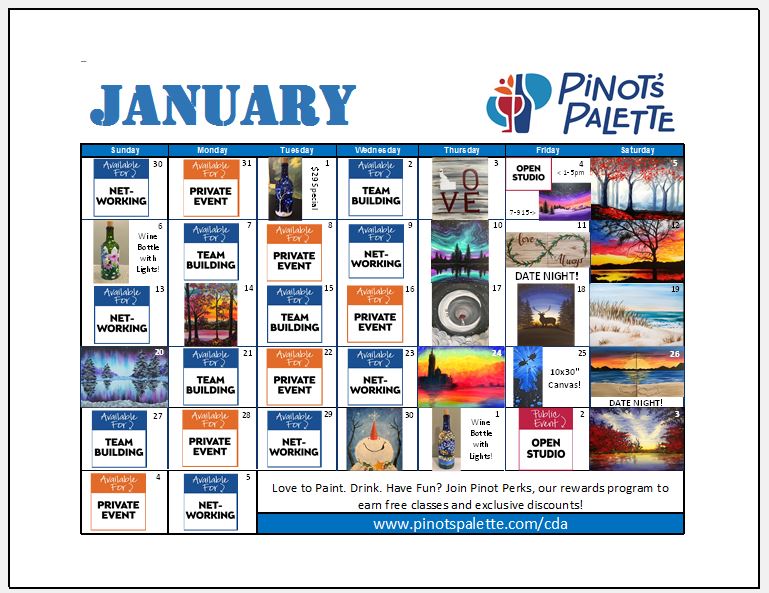 Some specialty classes include:
1/1 – Bottled Snow $29 Special
1/6 – Wildflower Garden Bottle
1/11 – Love Always Date Night
1/26 – Romance on the Beach Date Night
1-31 – Starry Night Wine Bottle
These are just to name a few! We have the month packed with popular public classes. Was December too busy for your team's holiday party? We have plenty of openings for private events as well.
We hope to see you in January to Paint. Drink. Have Fun. with us!