December Calendar is Up!
We're getting ready for the holiday season with our December class schedule! We have so many wonderful classes in store for you and your friends and family to enjoy together. Afterall, the holidays are about spending time doing activities with those you love!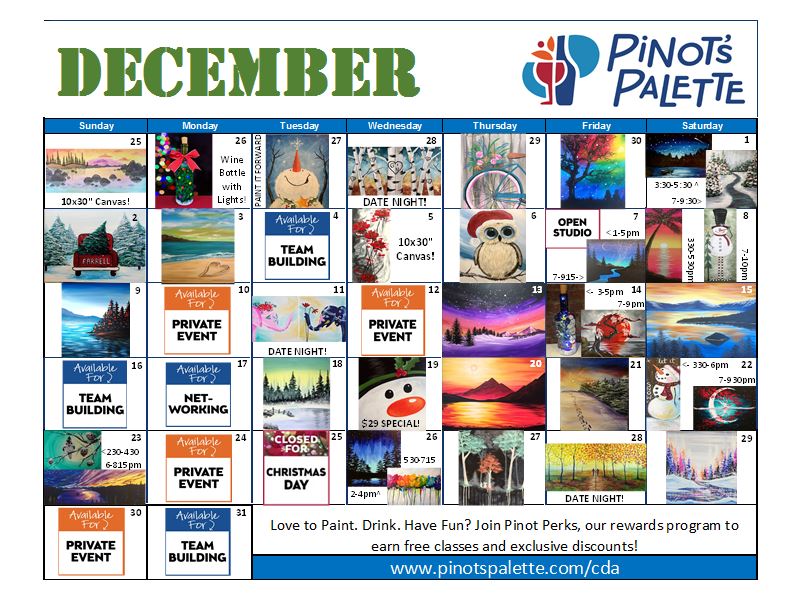 Some specialty classes on the December calendar include:
Evergreen Dream – 12/1
Perfect Tree – 12/2
Hootie Christmas – 12/6
Open Studio! – 12/7
Tequila Sunset – 12/8
Vintage Snowman – 12/8
Opulent Elephant Date Night – 12/11
Stacking Snowmen Wine Bottle – 12/14
Ready. Set. Snow! ($29 Special) – 12/19
Flower Wine Bottle – 12-21
Snowman's Wish – 12/22
Walk With Me Date Night – 12/28
We hope that you find something you enjoy so you will Paint. Drink. Have Fun. with us in December!