Paint it Forward for the Coeur d'Alene Summer Theatre
On Tuesday, July 10th we will be Painting it Forward from 6:30 - 8:30 pm with the proceeds benefitting the Coeur d'Alene Summer Theatre.
The Coeur d'Alene Summer Theatre (CST) was established in 1967, making it Idaho's oldest performing arts organization. They became a non-profit corporation in 1984, and specialize in production of full-scale Broadway musicals during the months of June, July, and August.
The CST features orchestrations performed by the region's most skillful musicians, and their multi-talented performers are recruited nationally. Many actors and musicians have gone on to appear in film, television, and in professional venues, including Broadway stages and tours.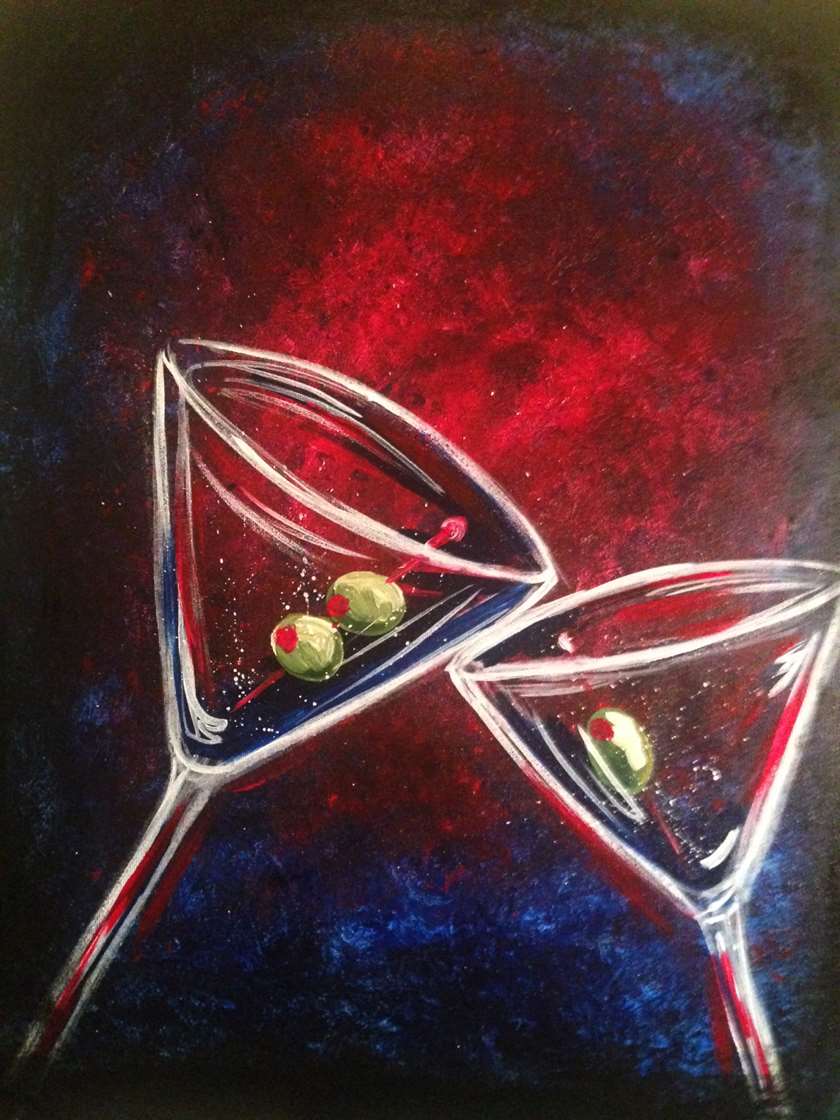 "Coeur d'Alene Summer Theatre is committed to producing live performances of theatre for the benefit, education and appreciation of our audience, and to provide professional and artistic development of regional theatrical artists and technicians, while striving for the highest possible quality and fiscal responsibility."
Performances are held at the state of the art Salvation Army Community Kroc Center Theater in our beautiful, Inland Northwest town of Coeur d'Alene, Idaho.
On the night of the 10th we will be painting the lovely "Midnight Martini" to promote Guys and Dolls, coming up July 12-29. A portion of each ticket will come back to CST to help fund shows and contribute to theatre education.
We hope you can join us in a few weeks to Paint. Drink. Have fun. with us for Coeur d'Alene Summer Theatre!