Time To Be Creative!
Time to be creative!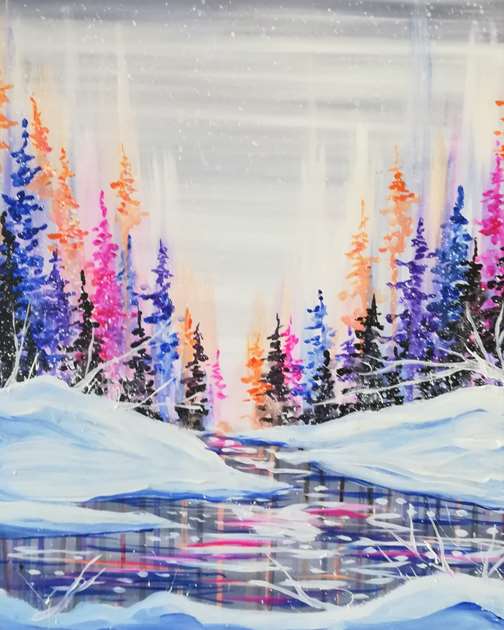 Now that we have a bit of snow on the ground (just a few patches, but that's beside the point), it's finally time to hunker down, paint, and drink! 'Tis the season for some holiday spirits… It's so chilly outside, you need to decorate inside, you obviously want to be in a cozy, welcoming environment, with a mug of tea or glass of cabernet to warm your bones. You also want to bring cheer and inspiration into your home, and you know where to go to get you some of that? Pinot's Palette! With so many beautiful scenes to choose from during our winter months, there's sure to be one you need! Also good to keep in mind, gift certificates fit really well into stockings…just sayin'. I hope I've given you some pleasant things to think about, throughout your fabulous day! See you soon at painting class!