Snowmen Galore!
Winter is just around the corner, and with it comes… you guessed it… snow!! Here in the beautiful Inland Northwest we get tons of it. In fact, we have received quite a bit of it already and it isn't even Thanksgiving yet! Idaho residents have their varying opinions on the white fluffy stuff, but many can agree that snowmen can put a happy face (literally and figuratively) on the cold temperatures and icy conditions.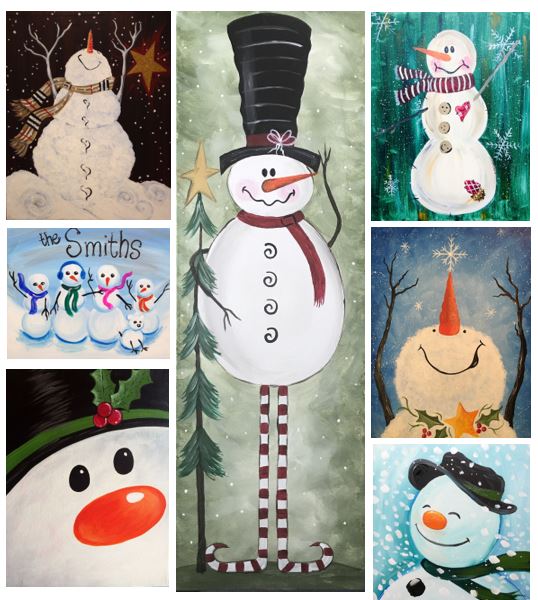 Here at Pinot's Palette, in Coeur d'Alene we have many different and popular snowman paintings! With customizable styles, colors, and textures they can make the perfect addition to your home décor during this lovely time of year. Over the next few months we have over 7 public classes with snowman themes to choose from. Whether you're a collector or just looking for a festive piece to hang for the season, join us to create a beautiful snowman masterpiece!!
Hope to see you soon. Pant. Drink. Have Fun.