New & Unique in July!
Take a look at all of the exciting pieces that we will be featuring in the month of July! Many of the paintings that we are unveiling have never been taught in our area before and we are so excited to debut these trendy works of art!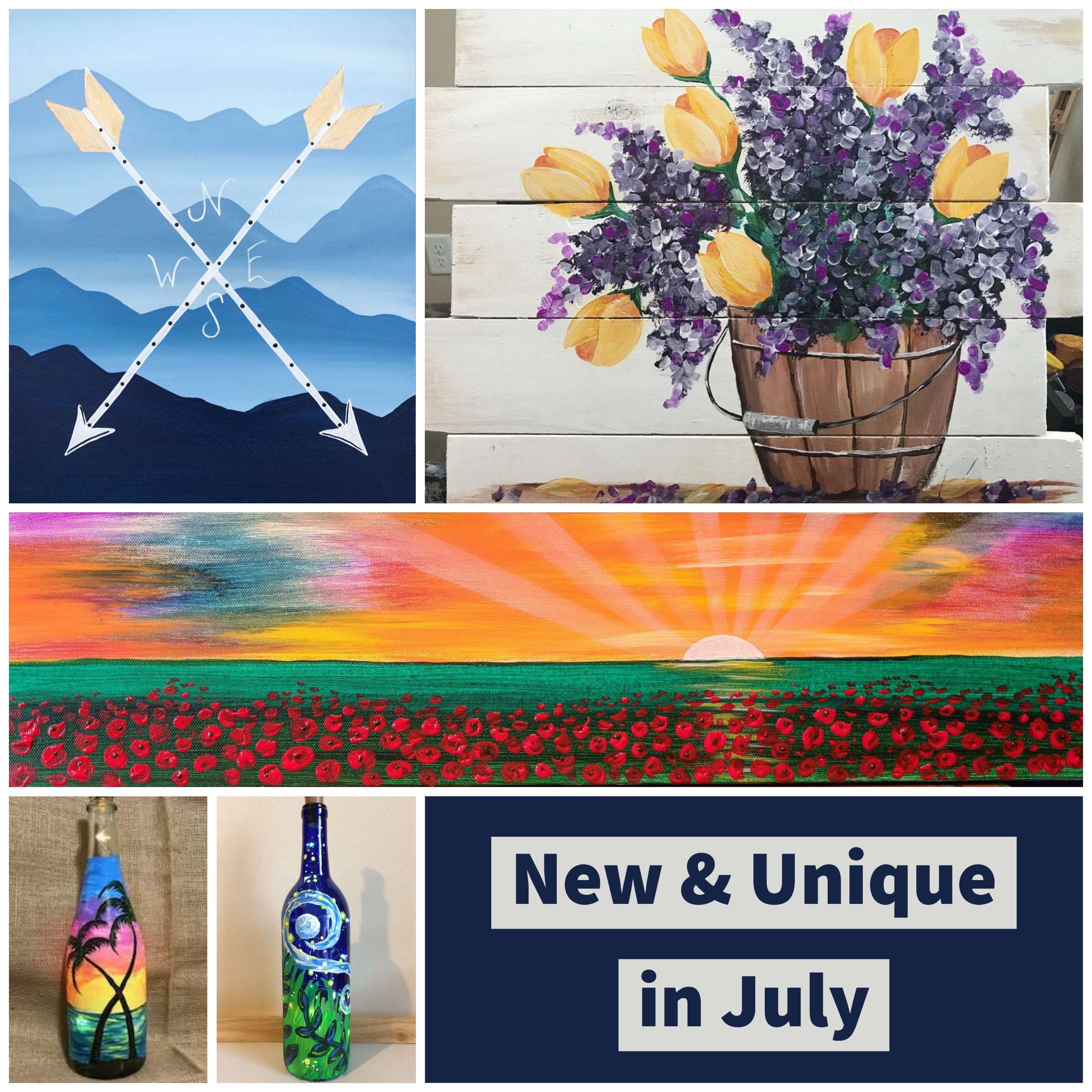 Just a few of new classes include:
• Country Tulips Wood Palette on Sunday, July 8 1:00 - 3:30PM
• Firefly Wine Bottle on Sunday, July 15 1:00 - 3:00PM
• Let Your Arrows Guide You on Tuesday, July 17 6:00 - 8:00PM
• Poppy Sunset on Thursday, July 19 7:00 - 9:00PM
• Floral Monogram on Saturday, July 21 4:00 - 6:00PM
• Time Away on Monday, July 23 6:00 - 8:00PM
• Wine Down at Sunset - Wine Bottle on Sunday, July 29 1:00 - 3:00PM
So, if you're looking for something to do to get out of the Coeur d'Alene heat, we hope you join us! We can all Paint. Drink. Have Fun. while creating these fantastic new Pinot's paintings!