New Picture Frames!
New Picture Frames!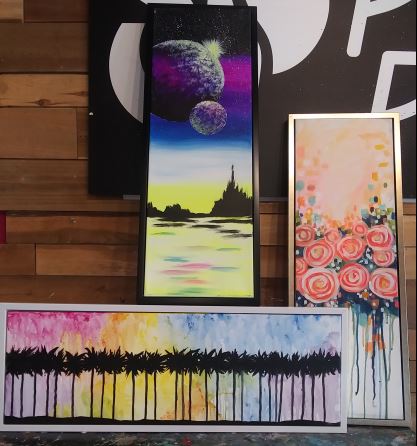 A painting becomes genuine Artwork when you stick it in a frame! We just got a few new styles of frames for you, including ones that fit our 10"x30" canvases! The frames are made to be able to change your painting when you want to, with screws, braces, hook and loop, or spring fittings. Each frame is $40 in studio, or look on our online shop for a discount:
https://www.....com/cda/shop
Make ART with us! See you soon to Paint, Drink, Have Fun!