June Specialty Classes!
We have some fantastic Specialty Classes in store for the month of June! While we enjoy the beautiful weather that June brings here in the Inland Northwest you also have the fantastic option of spending the evenings painting some amazing new paintings! We're trying out a ton of new painting surfaces.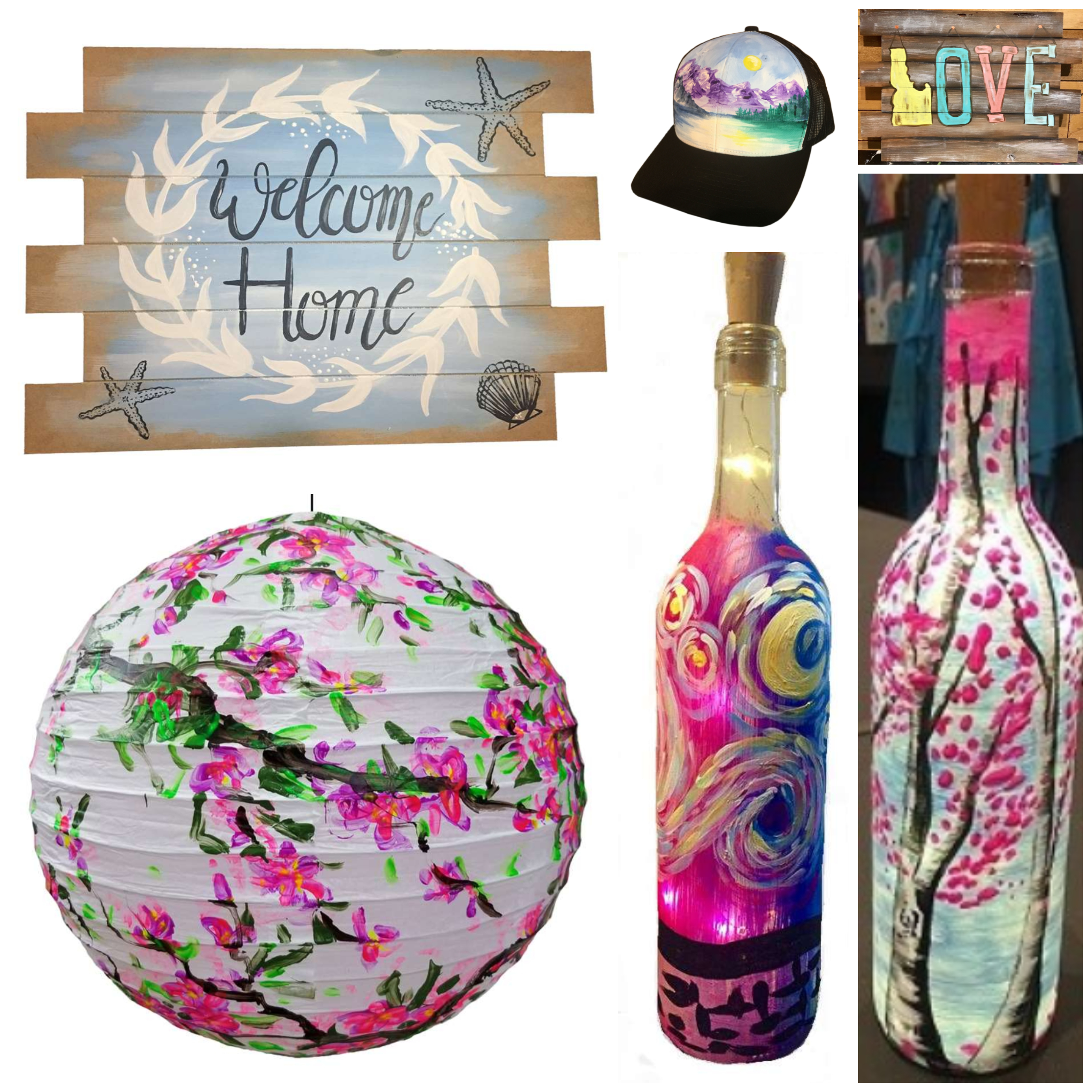 For those of you out of wall space we have wine bottles that come with LED cork lights. Also, if you didn't catch our previous post, we have a TRUCKER HAT class coming up! That's right! You can wear your art! Here are the dates for these fancy classes. Join us!
5/31 – Beach Welcome Wood Pallet
6/7 – Aspens at Sunrise Wine Bottle
6/9 – Home Sweet State Wood Pallet
6/10 – Psychedelic Starry Night Wine Bottle
6/16 – Alpine Lake Trucker Hat
6/28 – Cherry Blossom Paper Lantern
We hope to Paint. Drink. Have Fun. with you all in June!