Halloween Paintings!
We don't know about you all, but we LOVE Fall! Here in the Inland Northwest, some of our leaf colors change and local restaurants serve their perfect pumpkin perfections. There are haunted houses and homes and businesses with spooky decorations. Here at Pinot's we like to celebrate as well with an array of fun autumn and Halloween specific themed painting classes.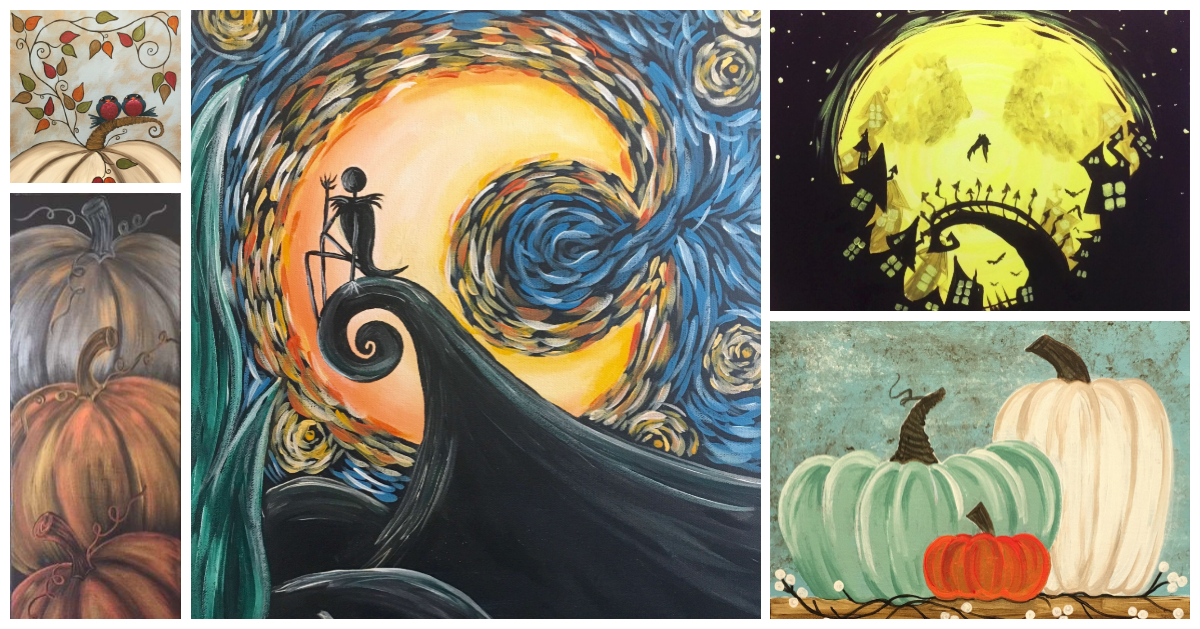 Some of those classes include:
Fall Wine Bottle with Lights – 9-23
Toot Sweet Autumn – 9-27
Hello Fall Wooden Sign – 9-30
Halloweenville – 10-2
Autumn Heirlooms – 10-5
Starry Nightmare – 10-6
Boo Buddies – 10-7
Pile of Pumpkins – 10-8
Rustic Pumpkins – 10-19
We hope that you see something you like and might want to Paint. Drink. Have Fun. with us for this spooky season!