The Great Bob Ross
If I asked a group of people who the most famous artist is of our time, they would most likely respond with Bob Ross.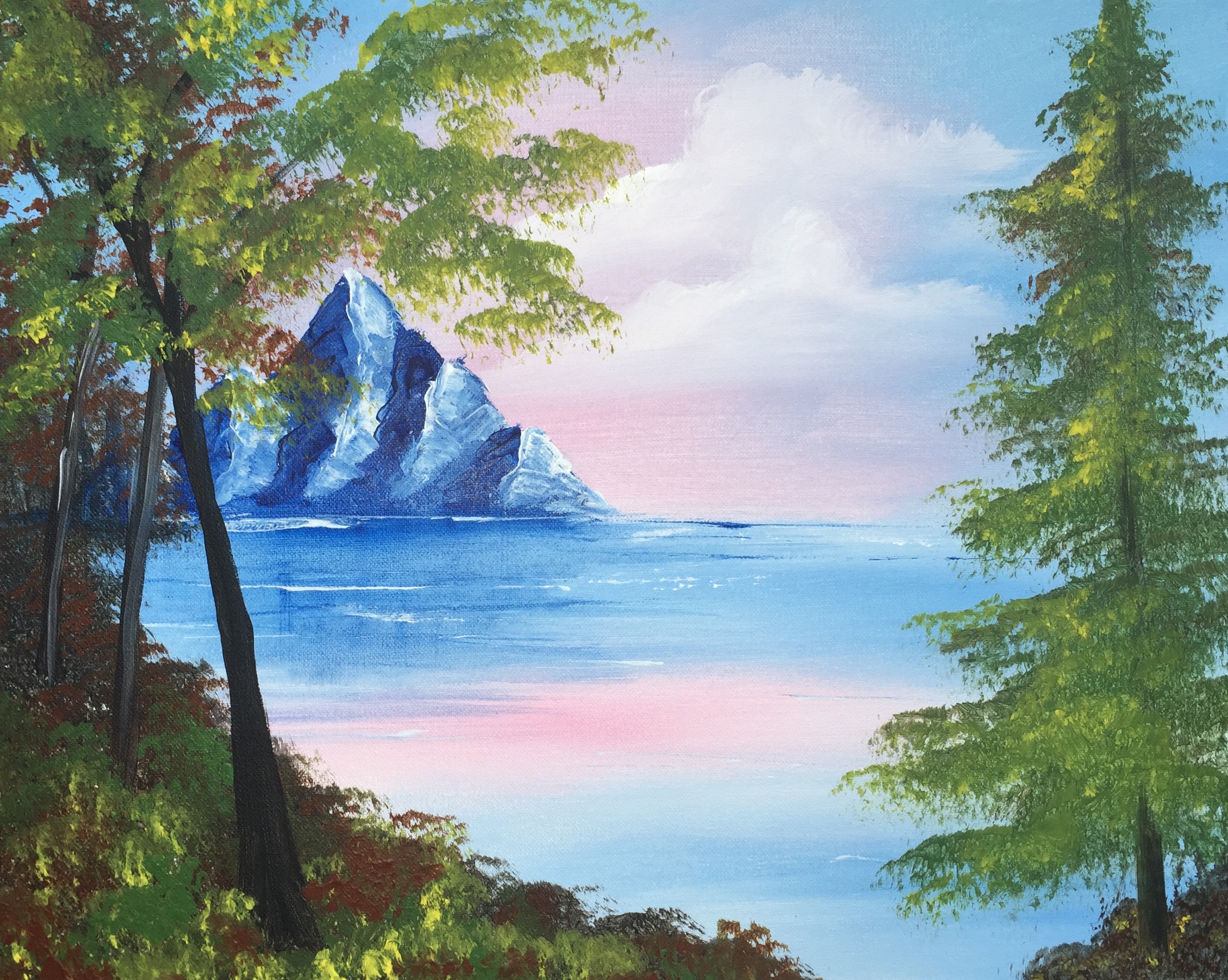 Many of us grew up watching his show "The Joy of Painting" and some still watch him today on Netflix. There are many reasons that so many people were drawn to him. Bob Ross was incredibly talented but it was his calm demeanor that seemed to mesmerize people.
I did some research on the life of Bob Ross and was surprised by the amount of things I learned about him. He was born on October 29, 1942. In his younger years, he worked as a carpenter with his father. During a carpentry accident, he lost part of his left index finger. Luckily, it never affected how he held his paint palette. He was married twice in his life and had three sons named Bob, Steven, and Morgan. Steven and Morgan are both accomplished artists as well.
When Bob turned 18 years old, he joined the Air Force where he served for 20 years and retired with the title of Master Sergeant. While in the service, part of his job was to discipline people below him. He had to be tough and demanding and screamed a lot. He swore to himself that if he ever got out of the military, he would never scream again, hence his soft voice.
When Bob Ross started painting, he did not make a lot of money so he thought one way he could save money is to perm his hair so he wouldn't have to cut it. Ross did not like the hairstyle at all but it eventually became one of his staples.
Bob Ross completed over 30,000 paintings in his lifetime, many of which he donated to various places. He was also a huge country music fan. He was invited on stage by Hank Snow at the Grand Ole Opry where he was greeted with a huge standing ovation. Ross later gave Snow a private painting lesson.
Bob Ross developed lymphoma in the early 1990's and it ended up taking his life on July 4th, 1995 at the age of 52. Although he didn't live a long life, he did live a full life and left a lasting impression on this world. He is an inspiration to artists everywhere and to mankind for his effort to spread happiness.
"I got a letter from somebody here a while back and they said, 'Bob, everything in your world seems to be happy.' That's for sure. That's why I paint. It's because I can create the kind of world that I want, and I can make this world as happy as I want it. Shoot, if you want bad stuff, watch the news."[ -Bob Ross