Take Home Paint Kits
We have been getting some questions regarding our Take Home Paint Kits, so I wanted to write a blog to fill you in on everything you need to know!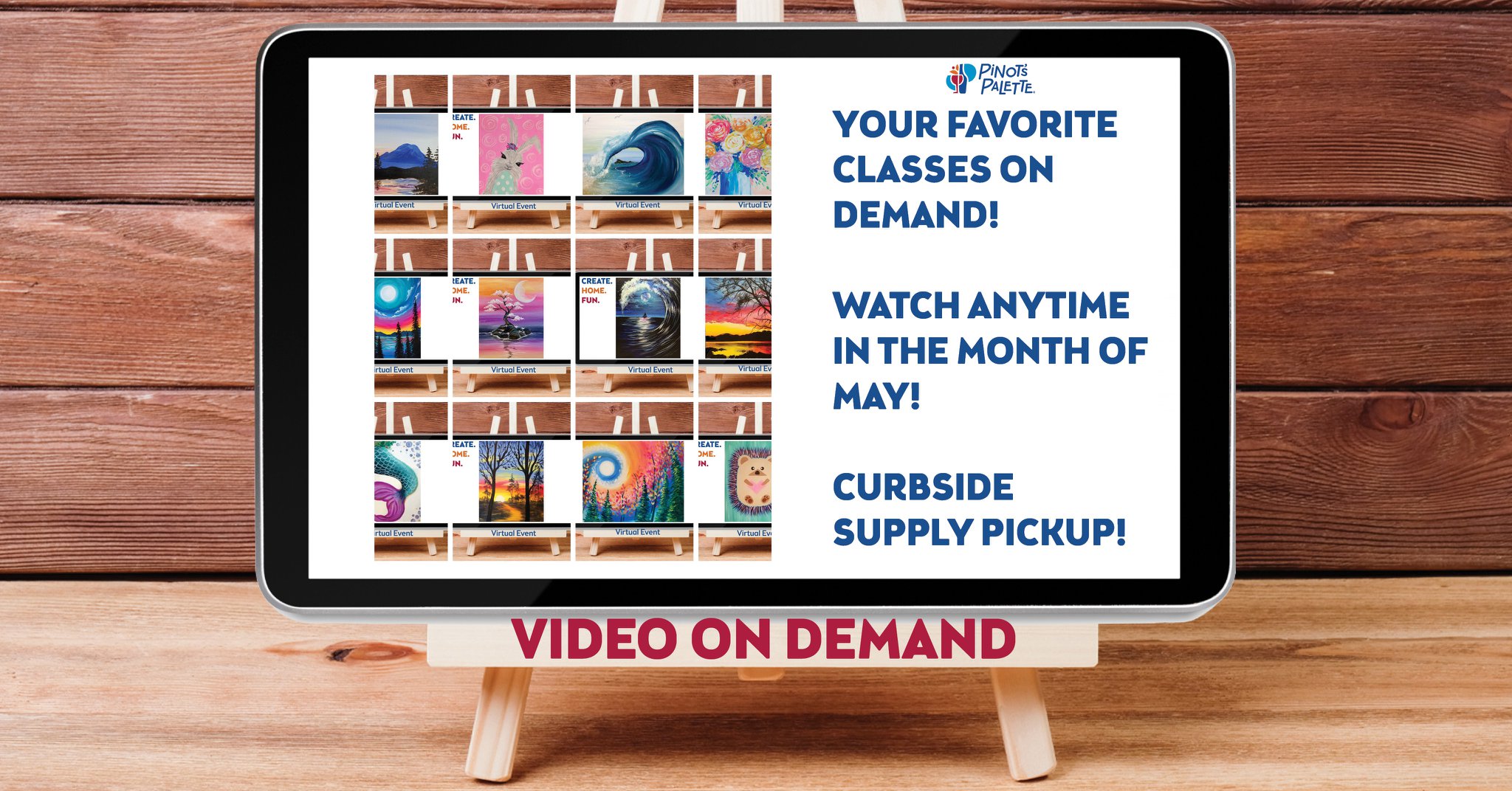 What is a Take Home Paint Kit? Well, it's just like it sounds! We put together a kit for you to take home that has art supplies to create the specific painting that you sign up for:
- 16x20" canvas (or 10x30" canvas if it's a rectangular painting)
- 2 paintbrushes
- all of the paint colors you will need for that picture
- water cup so you don't have to worry about painting one of your nice glassware
- paper plates for art palettes (just like in the studio!)
- folded paper towels to blot the water off your brushes
Each Take Home Paint Kit comes with a link to watch a two hour video tutorial walking you step-by-step through how to create the painting. The link to the video tutorial will be active for 7 days after purchase. If for some reason you aren't able to watch the class and paint the picture in that 7 day time frame, you can purchase an extension for an additional 5 days. To avoid this, we recommend purchasing your kit the day before you would like to paint it. That way if anything comes up, you'll have ample time to fit it into your schedule for the week!
There are two options: a kit WITH brushes and a kit WITHOUT brushes. We found that people are loving the kits so much, that they are doing multiple classes from the comfort of their own home! Rather than having our customers rack up a stack of paintbrushes, we are offering $2 off per kit if you use your own brushes.
If you have any questions on how any of this works, please email us at cda@pinotspalette.com and we will be happy to answer questions any time. Thank you for your support of our small business!