Mother's Day is on Its Way!
This year, Mother's Day falls on Sunday, May 13th. If you're looking for something fun to do with Ma we've got you covered! We have public classes all weekend featuring many beautiful paintings that you and your mother could create together. Enjoy mimosas while painting a lovely memory that you can display in your home!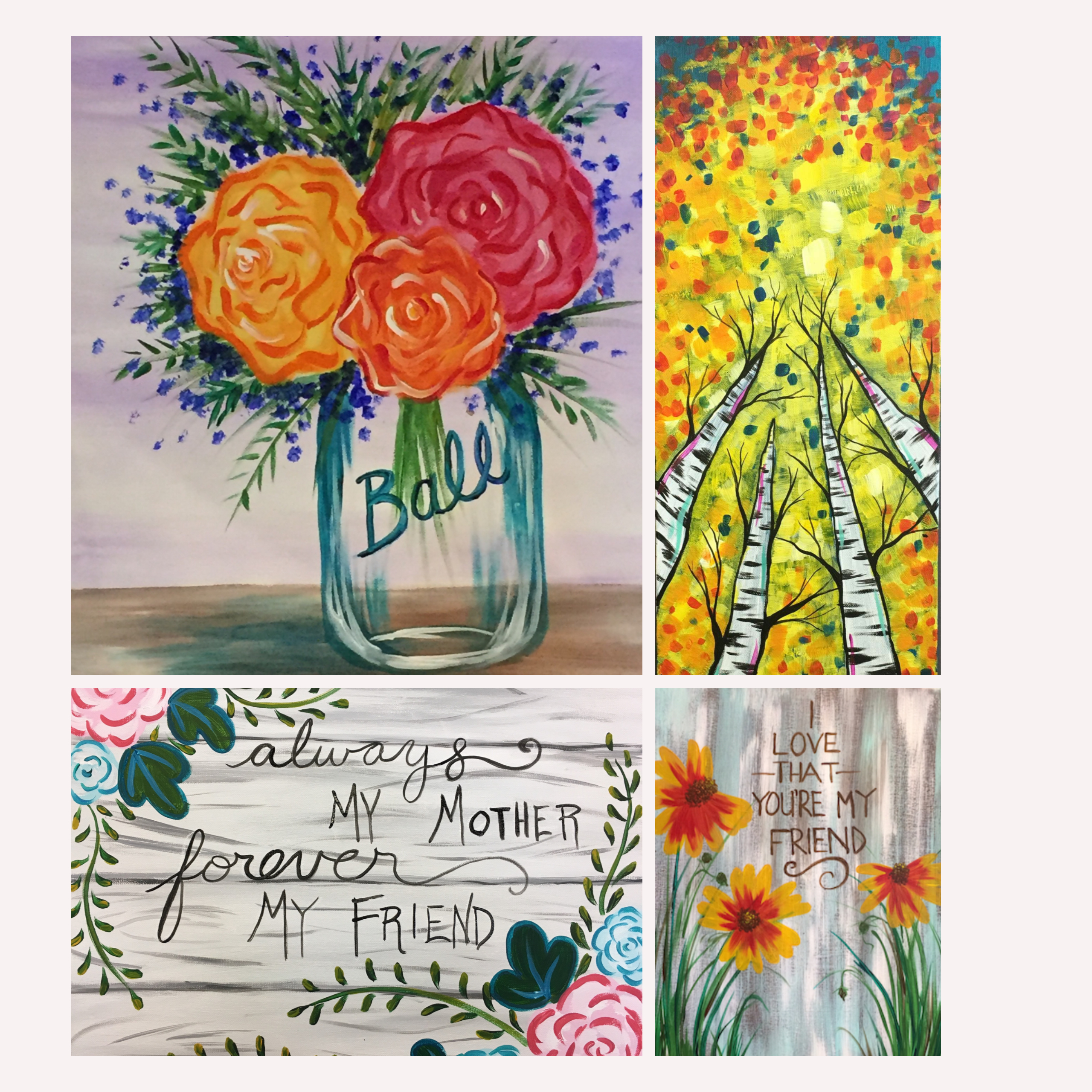 Paintings include:
Tall Tulips (painted on 10x30" canvas) 5/10 – 7-9pm
Crisp Winter Night ("Date Night" or Mother/Son or Daughter style painted on 2 canvases) 5/11 – 7-9pm
Colorful Canopy (painted on 10x30" canvas) 5/12 – 4-6pm
Faithful Friend 5/12 – 7:30-9:30pm
Always & Forever 5/13 – 1-3pm
Backyard Bouquet 5/13 – 4:30-6:30pm
Join us for a fun class featuring some of our favorite paintings! Classes tend to fill up fast so reserve your seats now so you and Mom can Paint. Drink. Have Fun. with us for Mother's Day!