Upcoming Date Nights!
Our studio has a handful of fantastic Date Night classes coming up in the next few months!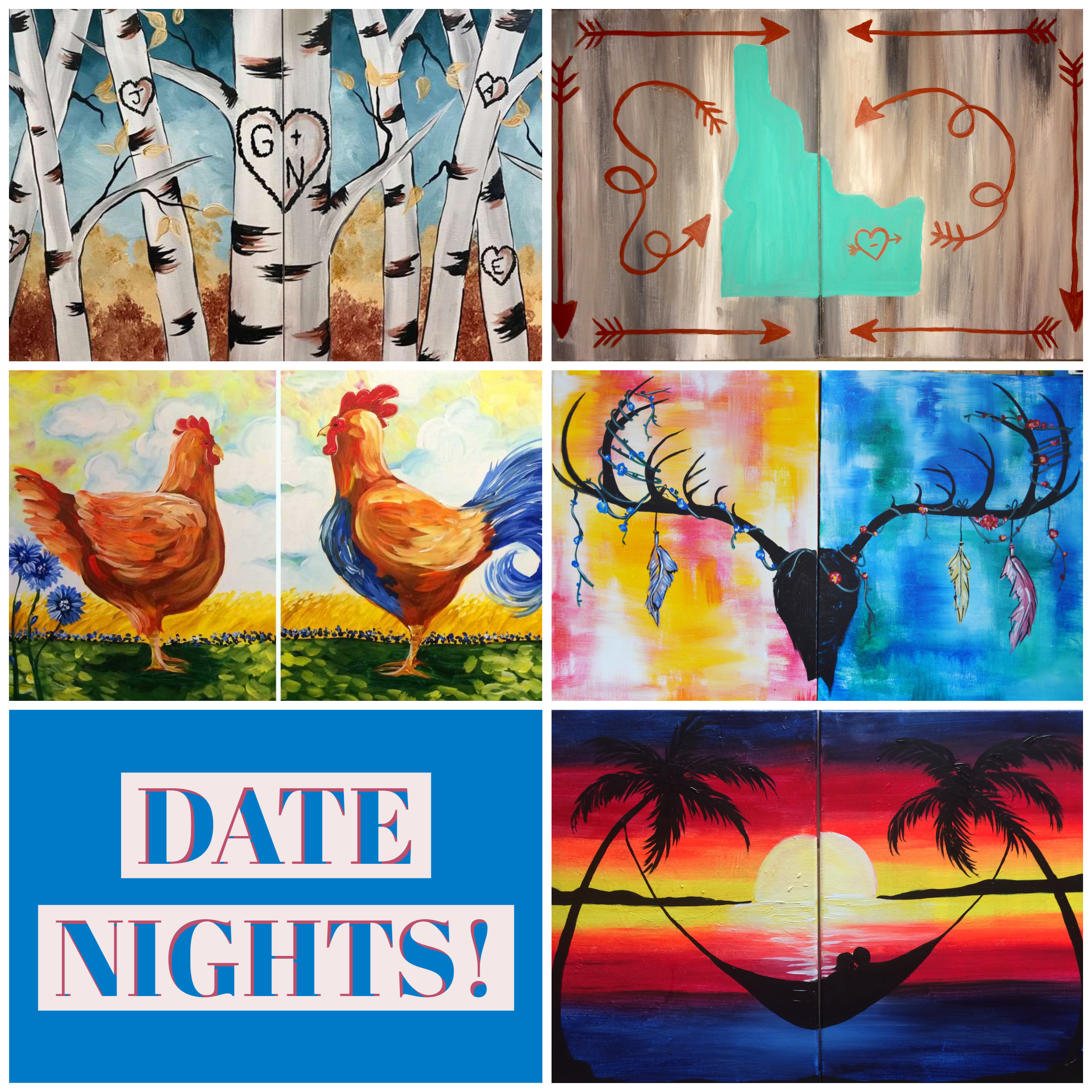 For those of you who don't know what a 'Date Night' is, it is when you come to the painting class with your partner of choice (ie.. boyfriend, girlfriend, spouse, mother, brother, best friend), and the two of you paint a gorgeous masterpiece together! Each person paints their own traditional 16x20" canvas and in the end they come together, side-by-side to fashion one large painting. We LOVE Date Night paintings because you and your loved one can create something that can commemorate your fun night together. Plus you get to notice your own individual personalities in each piece 😊
Upcoming Date Nights Include:
Hammock with My Honey – Tonight! 7-9pm
Deep in the Heart – September 7th
Carved in Love – September 20th
Buck Antler Blossoms – October 4th
Fuss and Feathers – November 3rd
We hope to see you soon for a spectacular Date Night PAINT.ing DRINK.ing and HAVEing FUN. with us at Pinots!