Can't Buy Me Love
There is so much hype around Valentine's Day. I understand that it is a wonderful thing to take an extra special day to let your significant other know how much they mean to you but in today's world it seems as though many people see it as a financial obligation and judge how appreciated they are by the amount spent on them. When did we become such a superficial population? We need to see effort over dollar signs.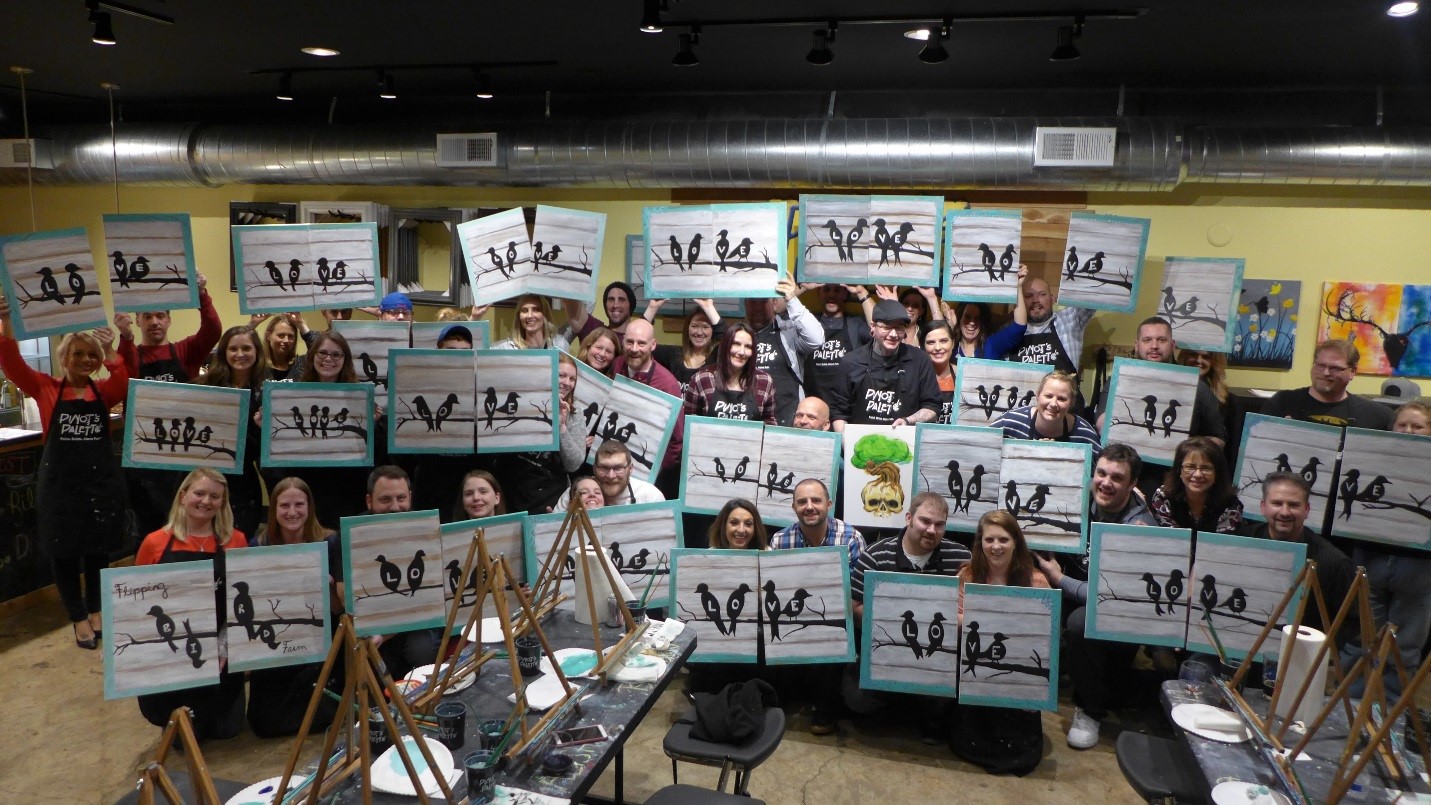 As a mother of three, I have recently learned that moms really would prefer a homemade gift! I would much rather receive a keepsake that my children and husband worked on together than flowers and chocolates. That's not to say I wouldn't appreciate those things as well, but it is much more meaningful when someone puts genuine thought and effort into a gift.
So, when the stress of the financial obligation has you down, think about something you could make to show your significant other how much you care. Can't think of anything to make? Come to Pinot's Palette and paint one of our many love themed paintings or better yet, come together and create a keepsake for your home for a lifetime.