Better Date Nights: Found Here
Lets face it, love is written in the stars… and on your brains!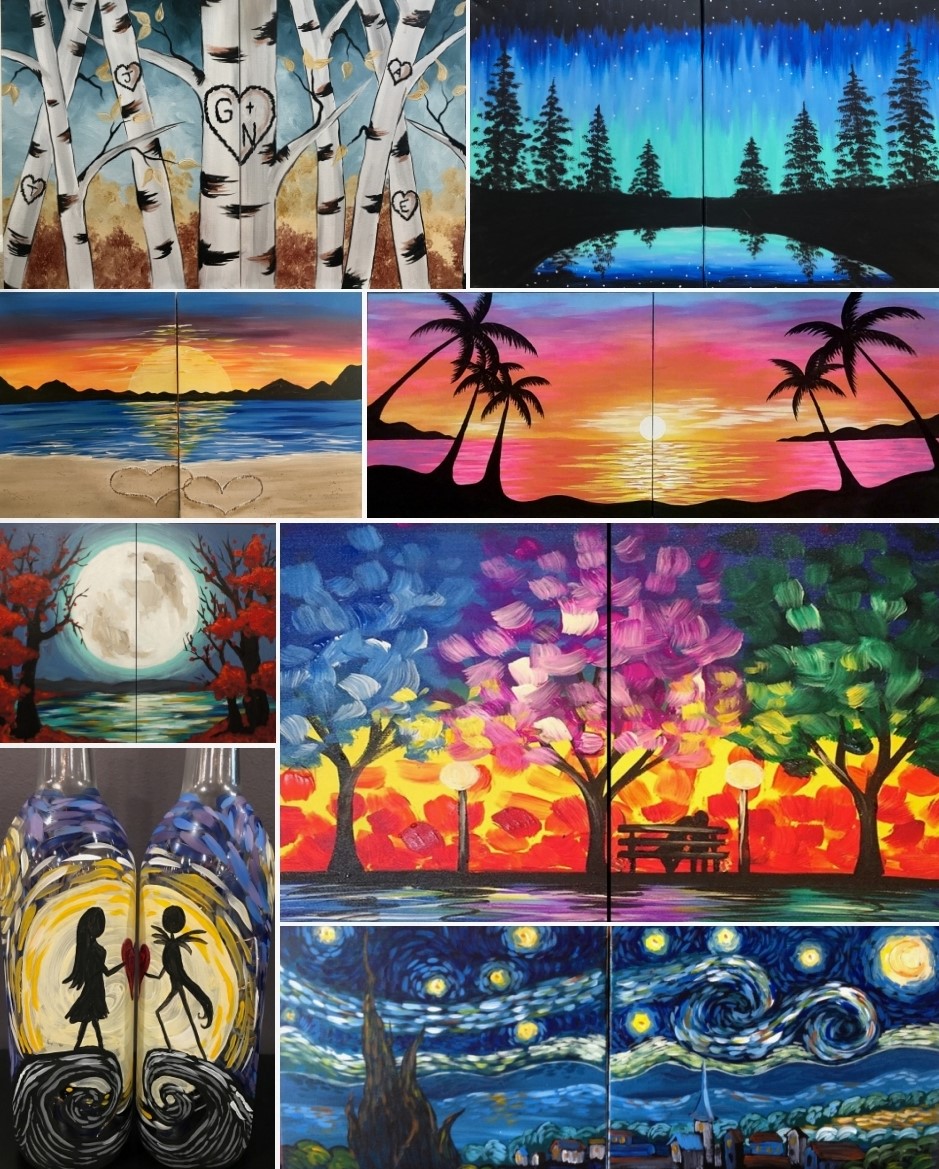 Science has proven that overcoming a small challenge together releases dopamine, a feel-good chemical. Studies also show that couples who engage in novel activities, enjoy higher levels of overall relationship quality. Fortunately, we have a new couple's painting for you to take on each month! During our "date night "classes, he paints half, and you paint the other half, and the two canvases go together as one image.
But did you know that you can also turn any regular horizontal painting into a double date night combined piece? Our artists are here to help you! Its 2019, jazz up your date night already!
It's no secret that Pinot's Palette is a great date idea. In fact in 2016 we even won a new Inlander best of category, "Best Blind Date." What better way to get to know someone new than see how they tackle the challenge of a painting? We promise he will have fun, just don't forget to tell him, it's for beginners... and there's beer!