7 reasons why Coeur d'Alene is one of the best places to live!
Idahoans can appreciate the beauty of Idaho, with the beautiful lakes and luscious forests, it's not hard to see why the Gem State is a hidden paradise. Here are just a few more reasons to move to the beautiful "Heart of an Awl" City.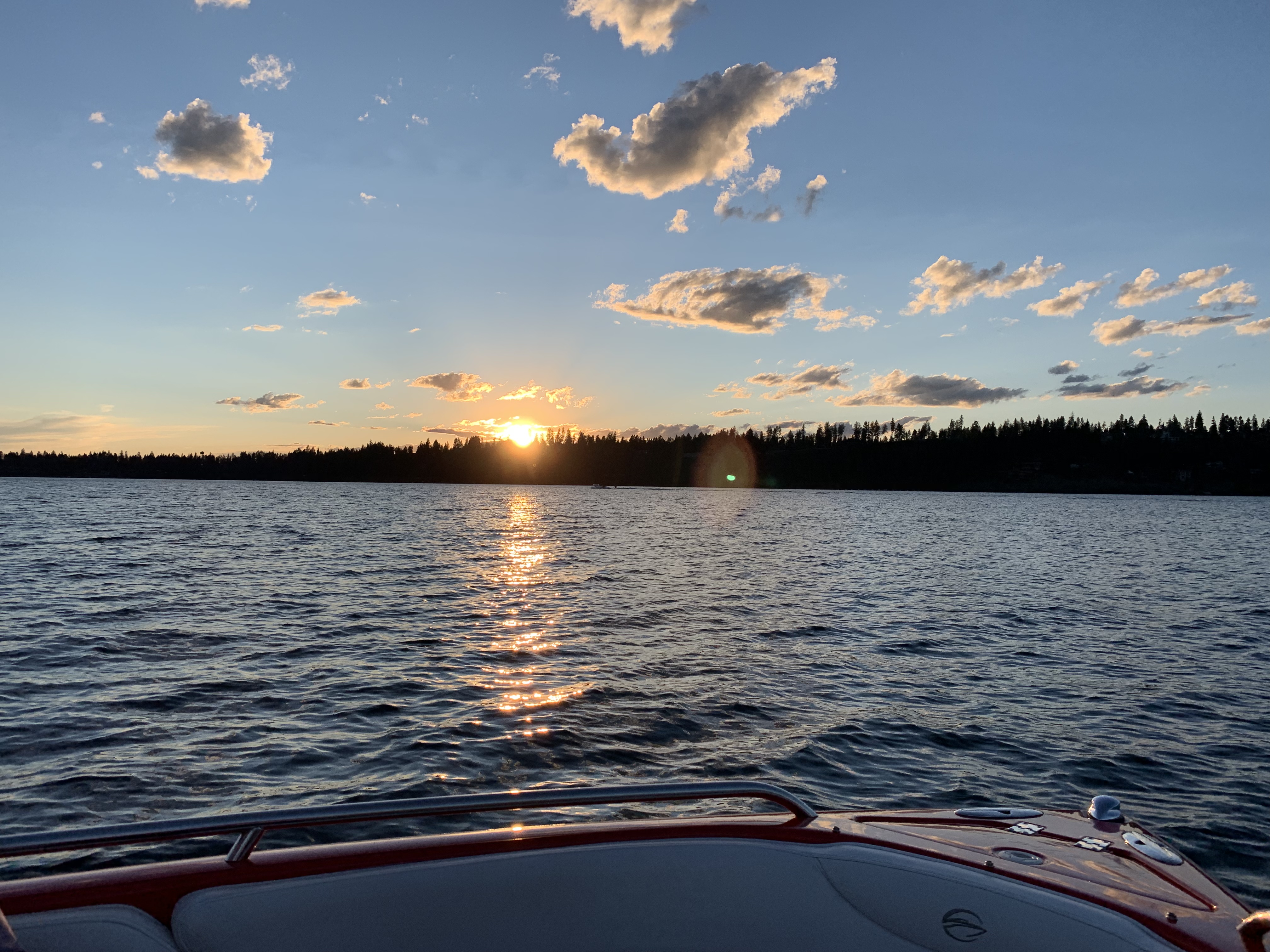 1. Coeur d'Alene one of the cleanest city in the U.S., with a rating of 4.85! Cougar Bay Preserve in a protected region that spans across 88-acres, and is home to over 30 rare animal species. Some of which are moose, beaver, numerous shorebirds and otters.
2. Lake Coeur d'Alene is considered on of the most beautiful lakes in the entire world! At 25 miles long, the lake is a popular draw for tourists during the summertime.
3. Coeur d'Alene keeps its pleasantly small-town charm. Even with a whopping population of over 50,000 residents, it still feels as though everybody knows everybody's name.
4. Coeur d'Alene is ranked as one of the most affordable place to live in Idaho. "The median home price is a little steeper at $168,100 while the median household income is $41,336." According to livability.com.
5. Northern Idaho boasts incredible beauty. The views that Coeur d'Alene has to offer, along with the beauty of the lakes and forests, the scenery is incredibly epic!
6. You'll never run out of activities. If it's outdoor activities you're looking for, Coeur d'Alene is the place to be! There are many recreational water activities that the lake provides. Outdoor activities are infinite, with skiing, camping, snowmobiling and hiking are just a few!
7. It's a wonderful place to raise a family. With Coeur d'Alene being safe, affordable, and providing a plethora of activities to do, it really makes it an amazing place to raise your family. People of all ages can enjoy living in CdA!
Coeur d'Alene really does offer something for everybody. Not that you needed another reason to come to the beautiful Coeur d'Alene, but maybe you'll consider extending your stay to, let's say, forever?
What are some reasons why you love Coeur d'Alene? Share your comments with us! Email us at cda@pinotspalette.com.