Fall Cocktail: Pumpkin Spiced Martini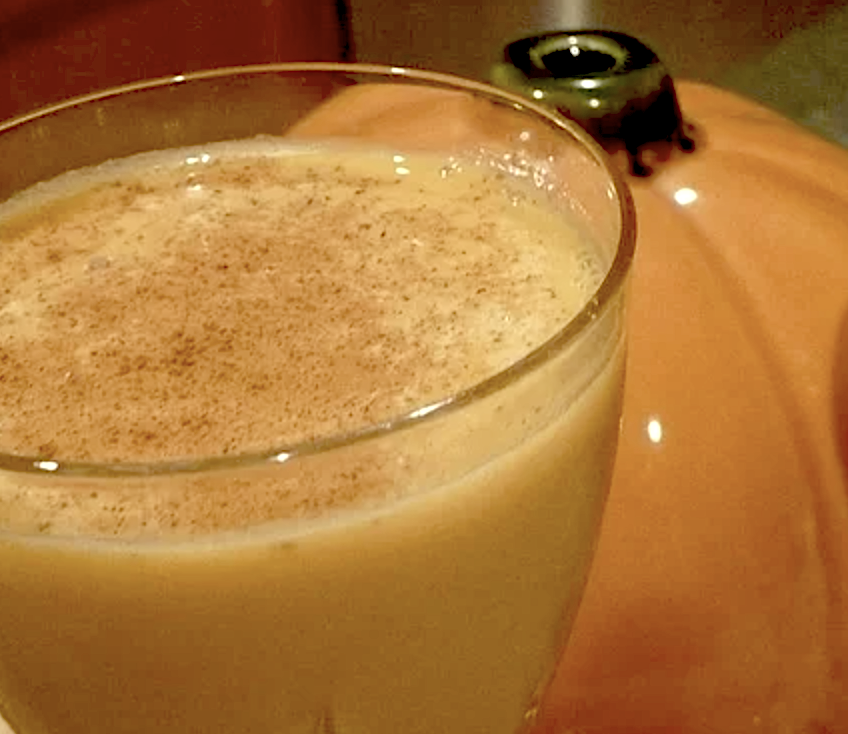 In honor of Starbucks releasing all their fall drinks today, here is a fun cocktail that will get you in the Autumnal spirit!
The Pumpkin Spiced Martini
Ingredients:
Vanilla Vodka
Irish Cream Liqueur
Pumpkin Liqueur
Ice
Ground Cinnamon
Ground Nutmeg
Directions:
Pour one jigger each of vanilla flavored vodka, Irish cream liqueur, and pumpkin flavored liqueur into a cocktail shaker over ice. Cover, and shake until the outside of the shaker has frosted. Strain into a chilled martini glass, and garnish with a sprinkle of ground cinnamon and ground nutmeg to serve. Enjoy!