Fun and Festive Fall Cocktails!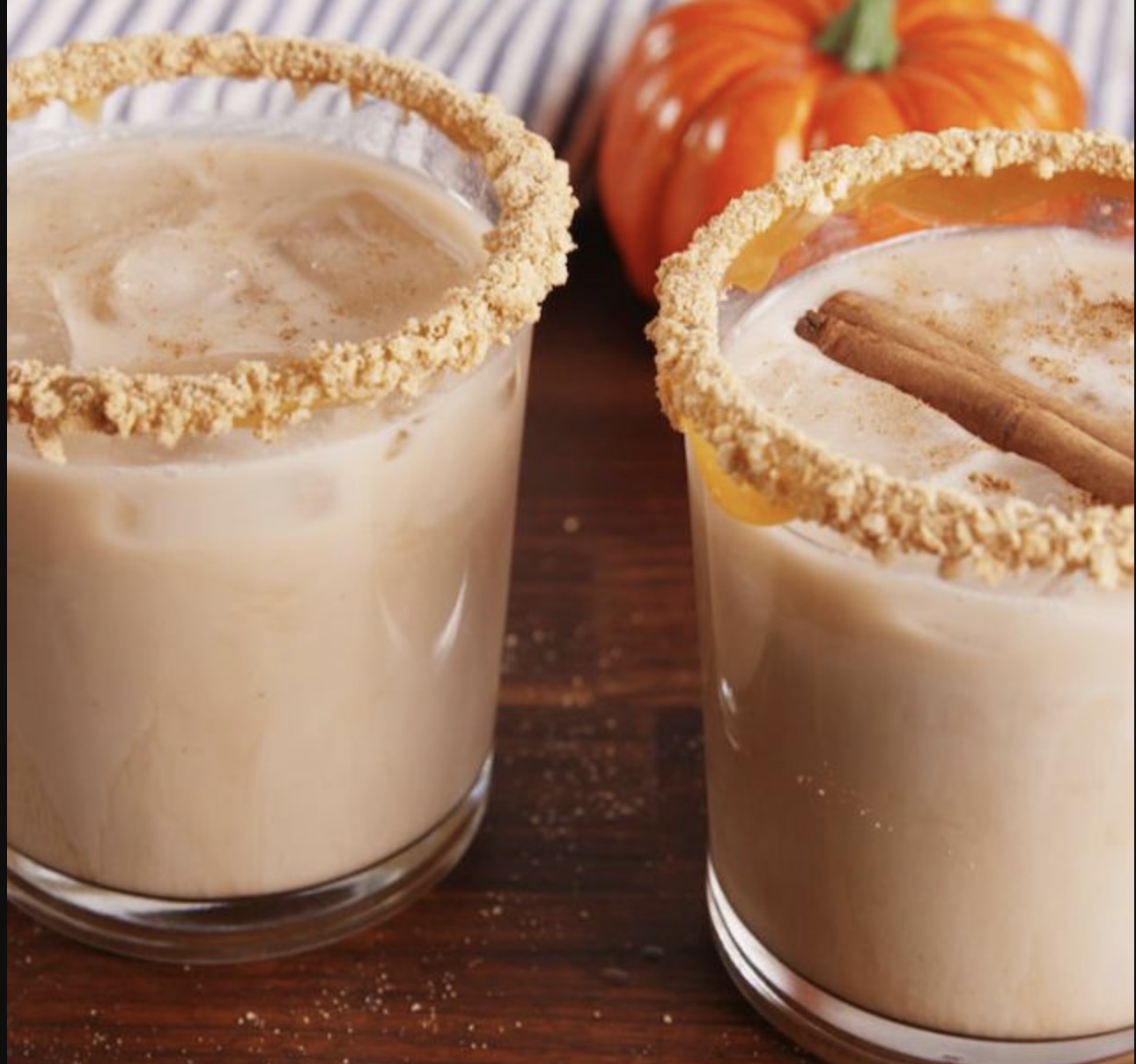 Everyone loves a good cocktail! And now that the weather is getting cooler, its time to put away the tropical summer drinks in favor of these delectable autumnal cocktails!
Here are some you can make at home!
Pumpkin Spice White Russian
INGREDIENTS
FOR THE RIM
1 tsp. pumpkin pie spice
3 tbsp. crushed graham crackers
FOR THE DRINK
2 oz. vodka
1 oz. Kahlua
1 1/2 oz. pumpkin spice creamer
Cinnamon stick, for garnish
DIRECTIONS
1. Make the rim: On a shallow plate, combine pumpkin pie spice and crushed graham crackers. Dip the edge of each glass in water, then into the mixture, coating the edge of each glass.
2. Make the drink: Pour vodka and Kahlua into glasses filled with ice. Top with creamer. Garnish with a cinnamon stick and a sprinkle of pumpkin pie spice.
Pumpkin Pie Sangria
INGREDIENTS
1 bottle white wine, chilled
1 bottle sparkling cider, chilled
1/2 c. pumpkin pie vodka
1 pear, chopped
1 apple, chopped
1/4 c. sugar
1/2 tsp. pumpkin spice
Cinnamon sticks, for garnish
DIRECTIONS
1. On a small shallow plate, combine sugar and pumpkin spice and mix to combine. Rim glasses with a piece of apple and dip glasses into mixture. Set aside.
2. In a large pitcher, combine wine with cider and pumpkin pie vodka. Add chopped fruit and stir to combine. Pour into glasses and garnish with a cinnamon stick.
Cidertini
INGREDIENTS
• 1 1/2 oz. Caramel Vodka
• 1/2 oz. apple liquor
• 3 oz. cider
• a pinch of cinnamon
• Cinnamon stick
• Apple slice
INSTRUCTIONS
1. Place all ingredients except for the cinnamon stick and the apple a slice in a shaker with ice.
2. Shake vigorously and strain into a martini glass.
3. Garnish with cinnamon stick and apple slice.