Dirty Paint Water - Drink Up!
A new drink comparable to your paint water cup, only much more tasty.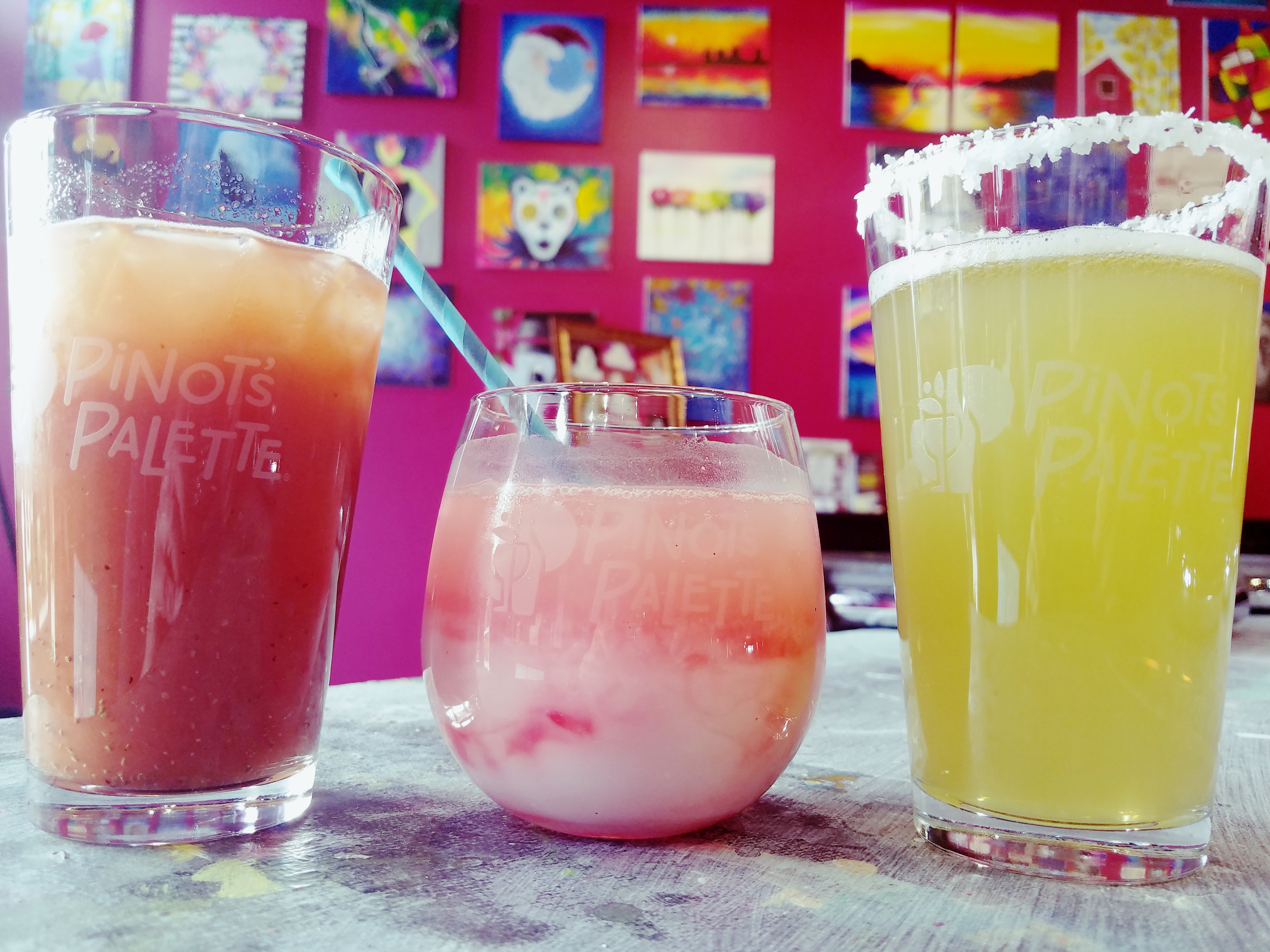 We're vamping up our holiday menu with new creamy concoctions and beer blends sure to please your table of friends and coworkers. While you can still find your favorite moscato or champagne chilled and ready to pour, our latest libations may have you asking the bartender to try something new this time.
Dirty Paint Water - wait, hasn't your artist warned you *not* to drink that? Throw caution to the wind as we fill your chalice with bubbly champagne, sweet pina colada mix, and a splash of grenadine for that creamy, dreamy effect. This fun fusion is quickly becoming a favorite for those who like their beverages on the sweeter side.
Don't let that milky madness steal the show - next up is the Red Beer, packing a punch of spices like peppercorn, dill, horseradish, and Roma tomatoes mixed with our favorite light-bodied lager, Dos XX. This motley of flavor plays sidekick to a Bloody Mary, light enough to enjoy one after another yet salty and satisfying at the same time. Since this tasty mix has tomatoes, we're squeezing in a bit of veggies while getting our drink on - cheers to good health!
Our Bud Light Rita's are being replaced by a bigger, better 'rita...a Beer Rita! You'll find the rim of your pilsner coated in margarita salt and filled to the brim with a delicious blend of Dos XX and margarita mixer. This tart, vibrant drink is a nice alternative to a classic margarita, sans the tequila so you can still finish that masterpiece by the end of the night.
Whether it's a bold red or milky mixed drink you're reaching for, be sure to have a safe ride home lined up after class. Not only are our bartenders good at slinging drinks, they are equally great at calling a taxi or an Uber if you need any assistance. Check back next week for our Staff Spotlight, where we spill the beans (or wine) about our awesome team. Until then...paint, drink, and have fun!
#pinotspalette #holidayspecials #newdrinks #PinotBA