Christmas Cocktail: Eggnog!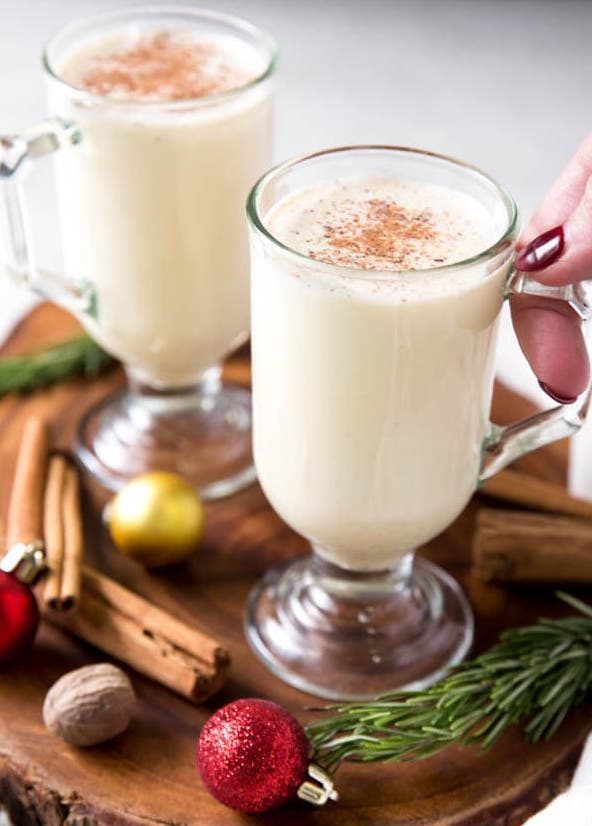 What drink says "The Holidays Are Here" better than Eggnog? This easy and delicious recipe will sure to become a staple in your home for Holidays to come! Enjoy!
• 4 large eggs, separated
• 1/3 cup plus 1 tablespoon sugar
• 1 pint whole milk
• 1 cup heavy cream
• 1 1/4 fluid ounces bourbon
• 1 1/4 fluid ounces dark rum
• 1 teaspoon freshly grated nutmeg
• In the bowl of a stand mixer, beat together the egg yolks and 1/3 cup sugar until the yolks lighten in color and the sugar is completely dissolved. Add the milk, cream, bourbon, rum, and nutmeg and stir to combine. Move mixture to a medium mixing bowl and set aside.
• Place the egg whites in the bowl of the stand mixer and beat to soft peaks. With the mixer still running, gradually add the remaining 1 tablespoon of sugar and beat until stiff peaks form. Gently fold the egg whites into the mixture. Chill and serve.