Great Art, Great Wine, Great People
Here at Pinot's Palette, we always love to have a good time! We love sharing that infectious energy at each of our classes and making sure everyone is having fun.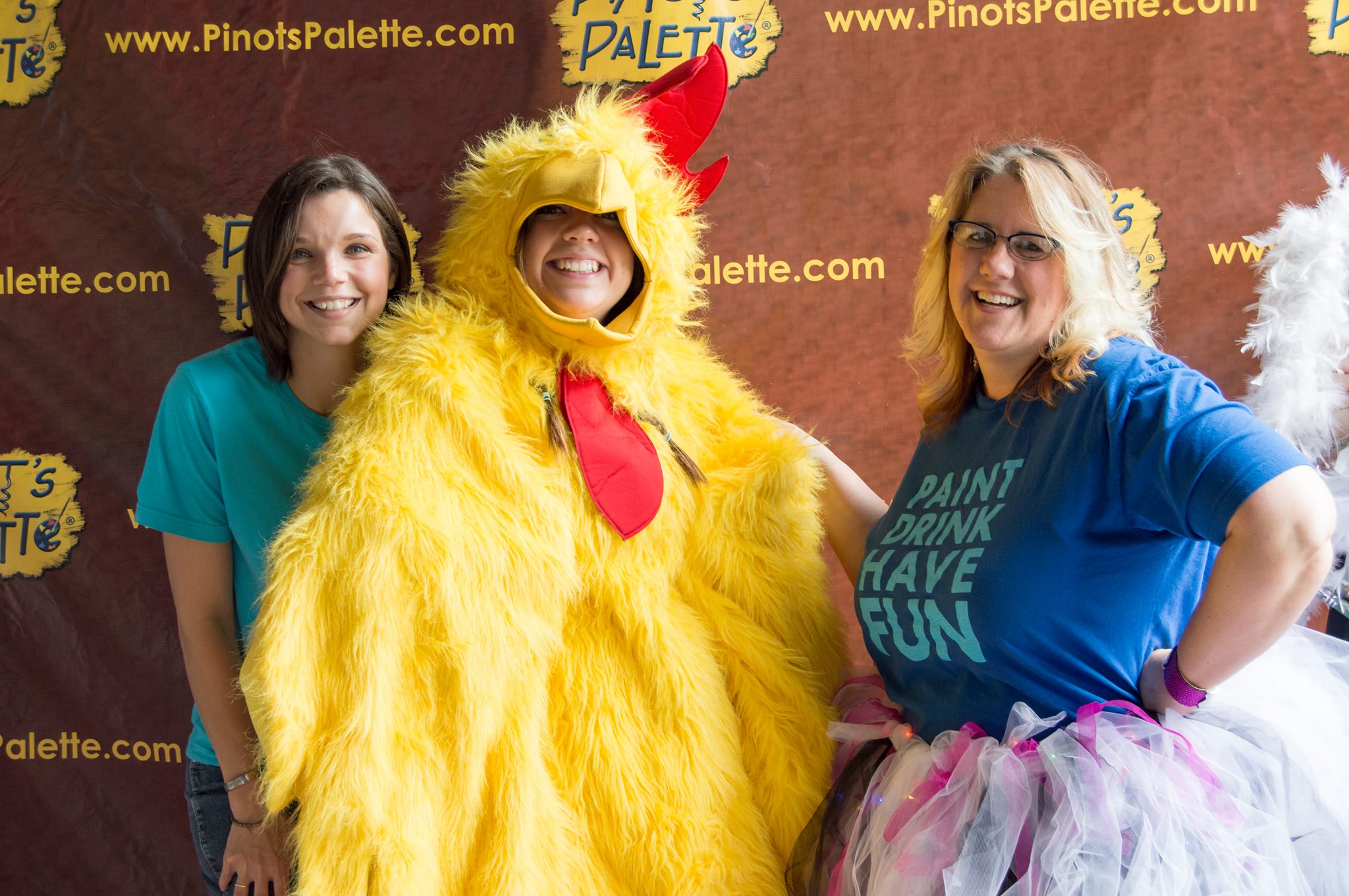 Our team is really something special. We are so happy that we can all have fun together, even while working, or working for a good cause. Last week a couple team members even started at Running Man video challenge. Its always a great environment when your co-workers are ready to throw down a dance challenge!
Pinot's staff are not afraid to get silly. This past week, for a charity event, our local owner and studio assistant decided the best way to keep energy high and moods uplifted was too dress up. We had a chicken and a hot dog running/dancing around and making everyone smile. What's better than a place where everyone just wants to have fun??