Picture Perfect Tips
Happy November everyone! Now that the holiday season is just around the corner, someone is bound to break out the camera, for better or for worse...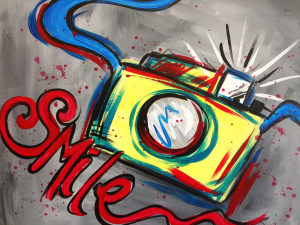 But never fear! Whether you're trying to get a picture of that gorgeous turkey, dogs in Christmas outfits, or even a full family photo, here are a few tips and tricks to make it a little easier.
Here are the top 10 tips from Kodak:
1. Look your subject in the eye
2. Use a plain background
3. Use flash outdoors
4. Move in close
5. Move it from the middle
6. Lock the focus
7. Know your flash's range
8. Watch the light
9. Take some vertical pictures
10. Be a picture director
They have more details about each tip here
http://www.k...eat-pictures/
And in case you're feeling extra brave or extra creative, here are some tips to achieve your best family photo to date!
http://digit...ily-portaits/
This article has some great advice about how to be a good 'Director' and how to work creatively to find the best fit for everyone. We're sure your pictures are going to turn out extra great this year!