Painting With the Drillers
Last week Pinot's Palette painted with the Tulsa Drillers, and it was so much fun!
Perfect for summer, we held an offsite class at the ONEOK stadium, home of the Tulsa Drillers. The painting was baseball themed, there was a ballpark buffet, and even with the rain, our painters still made it to the game!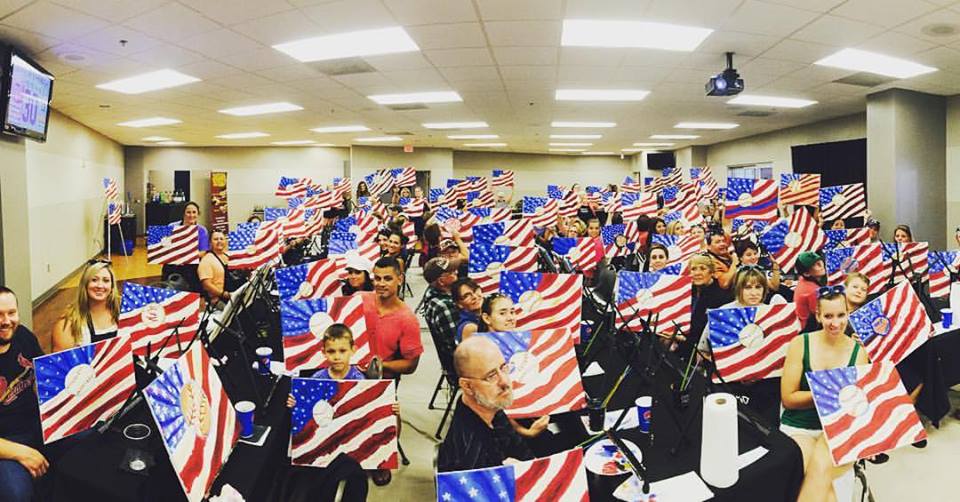 We had 100 painters come out with us! Look at all those happy faces and awesome paintings! We are so happy that everyone who came had just as much of good time as we did.
If this looks like a good time to you, check out our calendars for future off sites and even more summer themed paintings. We look forward to painting with you!