Painting with BEEF in Bixby
Spartan Spirit is in the house!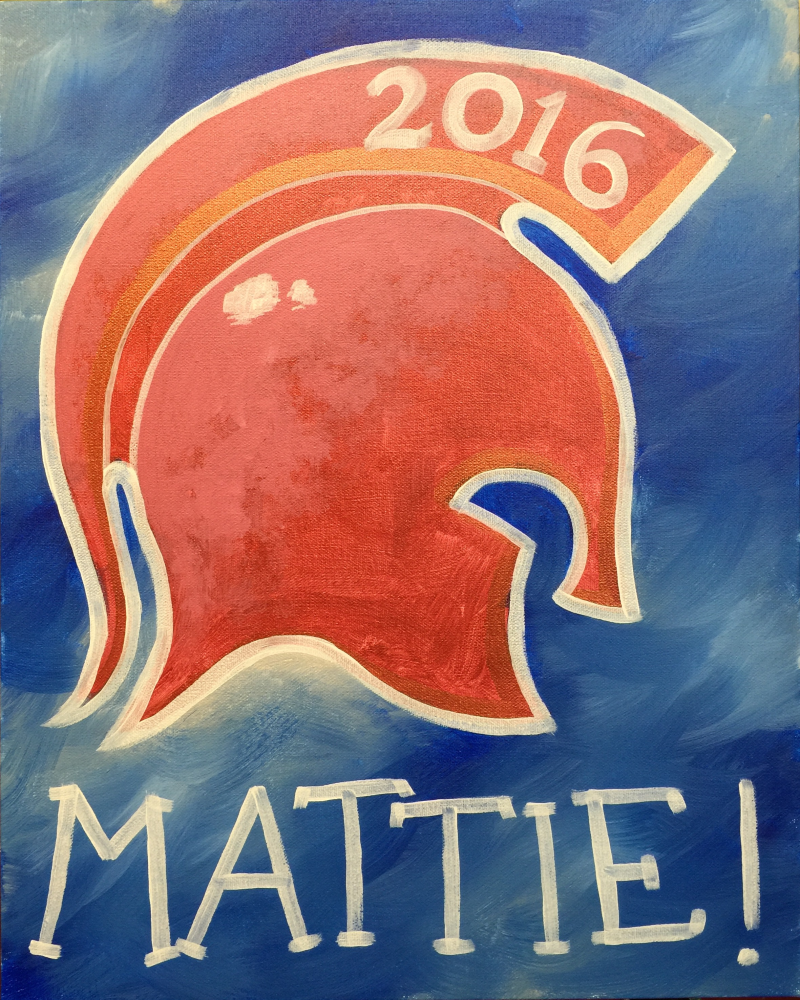 On August 28th, Pinot's Palette will be participating in a Paint it Forward event with Bixby schools called Bridge the Gap.  This important fundraising event is meant to help the schools that suffered from the recent budget cuts.
Please come out and paint with us!  You'll have a great time and you'll be helping out the children of Bixby.  This cause is totally worth it. $15 out of each ticket will be donated to BEEF, the Bixby Education Endowment Fund. 
A cool thing about this painting is that it is customizable. You can mix it up and write whatever strikes your fancy! Feel free to bring kiddos above the age of 5, they'll enjoy it too.  We can't wait to see you there!
Check out the link to the calendar page for more info and to get your tickets to the class!