Painting in the Dark
It's Halloween season and it's time to get spooky at Pinot's Palette!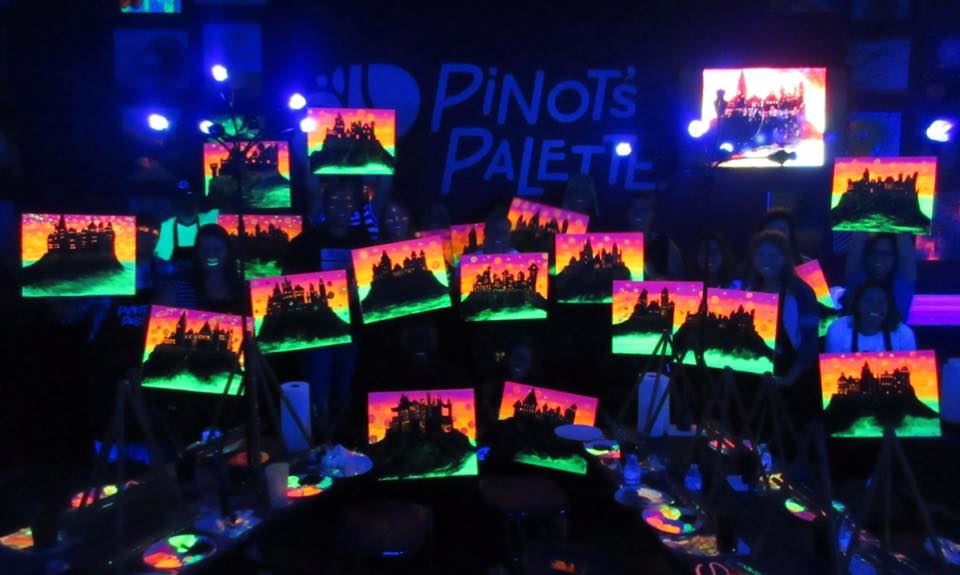 Something we always love to do is our black light paintings. These paintings are extra awesome because you use special glow paints make your paintings glow in the dark!
The whole class is done under black lights so you can watch your glowing masterpieces come to life. These classes are always a lot of fun and bring something extra special to the calendar.
We love how creative and unique these blacklight paintings are, but they won't last forever. We only have them around for a limited time, so check your calendar and sign up ASAP!
Here are some upcoming classes at our Broken Arrow studio:
https://www..../event/121880
https://www..../event/121680
Get your spots today!!!!