Painting at the Tulsa Zoo
We had an AMAZING time painting at the Tulsa Zoo!!!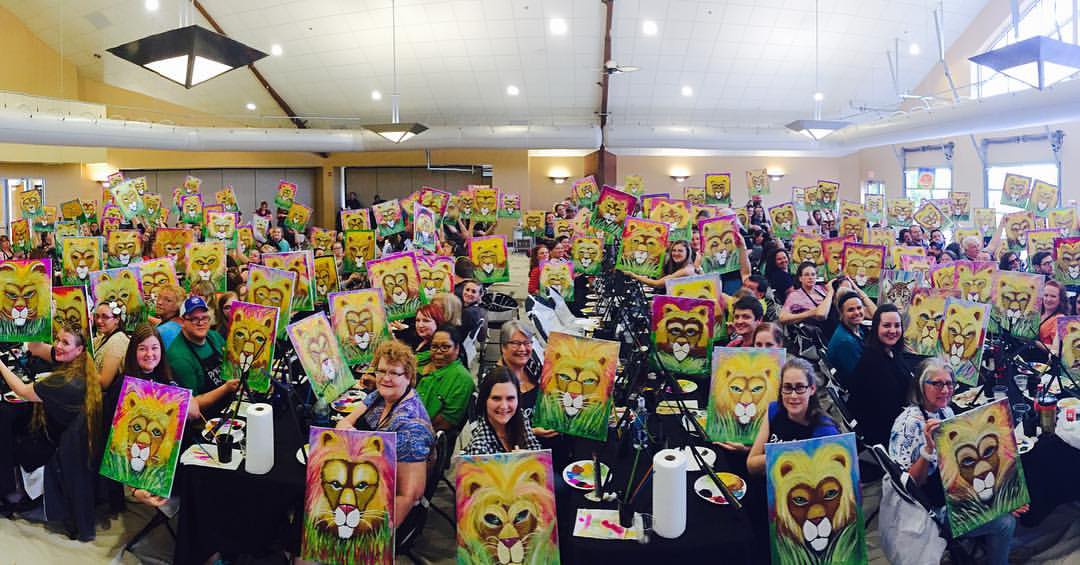 This class was really something special. We had 200 people who came to paint with us last week. This gorgeous lion painting was a huge hit. It was fun to paint and even more fun to look at. Everyone who attended got a special train ride and got some quality face time with some of the animals.
This was an awesome class; we can't wait to do it again! Pinot's Palette is always happy to get out into the community around us and do something new. We are so happy that it went off without a hitch!