Saint Patrick's Day Craft: Irish Coffee Mugs!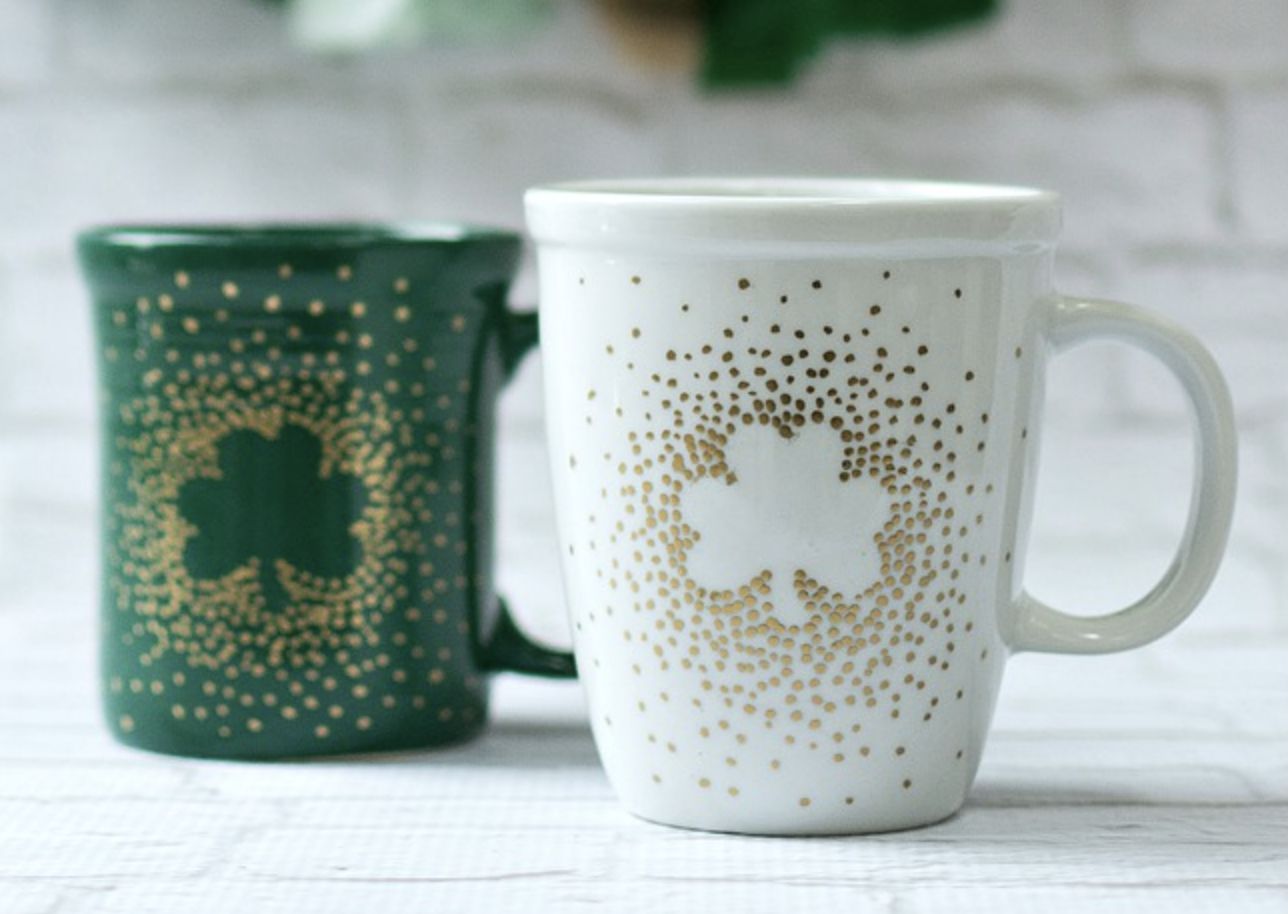 Irish Coffee Mugs!
Who else is getting ready for St. Patrick's Day? I'm looking forward to wearing green and having a beer! Here is a fun St. Patty's day craft to help get you and your home in the spirit!
This craft is from It All Started With Paint:
https://www....-coffee-mugs/
How To Make Irish Coffee Mugs
Materials
Mugs (I found mine at the Salvation Army store)
Gold Paint Pen
Shamrock Stickers
Instructions
1. This was a really simple DIY. Start with some shamrock stickers and an oil-based gold paint pen. You can find these at a craft store.
2. Stick the shamrock sticker to the mug wherever you want and start making some dots around the shamrock with the paint pen. Close together at first and spreading them out as you go along.
3. And then remove the stickers, voila!
4. To set the paint and make the mugs dishwasher durable, let them first dry for 24 hours and then put them in the oven for 30-40 minutes.