Tahoe Brunch
Surprise your family and friends with this easy to prepare brunch recipe. They will be amazed at your creation and probably ask "May I have seconds"!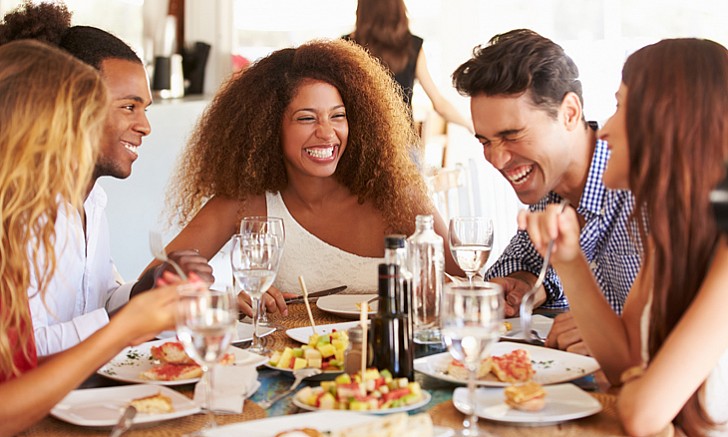 If you are like me, you probably struggle coming up with simple but delicious new ideas for your family and friends to enjoy for breakfast, lunch or even better brunch! One of my family's favorite and my entertaining go to recipe is "Tahoe Brunch".
The California Heritage Cookbook from those creative women of from The Junior League of Pasadena is a cookbook that belongs on every mom's cookbook shelf. There is a plethora of easy to make recipes for any novice chef.
The Tahoe Brunch recipe is a very easy one you do the night before the event. The preparation itself only takes 20 minutes or so, let the casserole refrigerate overnight and bake for an hour the next day. That leaves you more time to entertain friends and family while your delicious surprise is cooking.
Ingredients:
2 individual French Bread, Whole Wheat
2 tablespoons soften Butter #1
½ cups Butter #2
1 cup slice Mushrooms
2 cups slice Onion, Yellow
⅛ teaspoons Salt #1
⅛ teaspoons Pepper #1
2 ¾ cups cook Ground Italian Sausage
3 cups Cheddar Cheese, Shredded
4 individual Egg
2 ½ cups Milk
3 teaspoons Dijon Mustard
1 teaspoon Mustard Seed, Ground
1 teaspoon Nutmeg
¼ teaspoons Salt #2
¼ teaspoons Pepper #2
2 tablespoons chop Parsley, Fresh
Cooking Directions:
Slice and butter the bread with butter #1 and set aside.
Saute butter #2 with mushrooms and onions over medium high heat for 5-8 minutes.
Season with salt #1 and pepper #1 and set aside.
Evenly divide among pans: layer bread slices on bottom, then mushrooms then sausage and cheese.
Repeat the layers ending with cheese until ingredients are gone.
In a mixing bowl combine, eggs, milk, both types of mustard, nutmeg, salt #2 and pepper #2.
Divide liquid over the sausage and cheese casserole in pans.
Sprinkle with parsley, cover and refrigerate overnight or at least six hours.
Bake uncovered at 350 degrees for 1 hour or until bubbly.
Serve immediately with a fruit salad and crusty bread.
Our wine pairing suggestions:
Rock Wall Wine Company Sauvignon Blanc:
http://www.r...wallwines.com
Wild Horse Chardonnay:
https://www....rsewinery.com
Bon Appetit!
To order your copy of The California Heritage Cookbook it is available here:
https://www....dp/0385039956
More About Junior League of Pasadena: Mission Statement
Founded in 1926, the Junior League of Pasadena, Inc. is a non-profit organization of women whose mission is to promote voluntarism, develop the potential of women, and improve communities through the effective action and leadership of trained volunteers. Its purpose is exclusively educational and charitable. The Junior League of Pasadena welcomes new members and reaches out to women of all races, religions, and national origins who demonstrate an interest in and commitment to voluntarism.
The Junior League of Pasadena is part of the Association of Junior Leagues International, Inc., a network of 295 leagues and over 200,000 members located in the United States, Canada, Mexico, and Great Britain.
Our Vision
The Junior League of Pasadena empowers women to break barriers in order to build their futures and strengthen their communities.
Website:
http://www.j...pasadena.org/
Call the studio today at 510-26308770 for more information, or you can email us at alameda@PinotsPalette.com
And don't forget to follow us for the latest updates and pictures
FACEBOOK:
https://www....alettealameda
INSTAGRAM:
https://www..../pinotalameda
Pinterest:
https://www..../pinotalameda
Twitter:
https://twit.../PinotAlameda
Share wine and entertaining | The California Heritage Cookbook
Enter your contact info and request details below, and we will contact you with details about your private party!