Travel Tuesday # 2
It's Travel Tuesday, time for another adventure from our friends Alli and TJ. This time we are going inside the annual an ancient Hindu festival known as the "Holi Festival".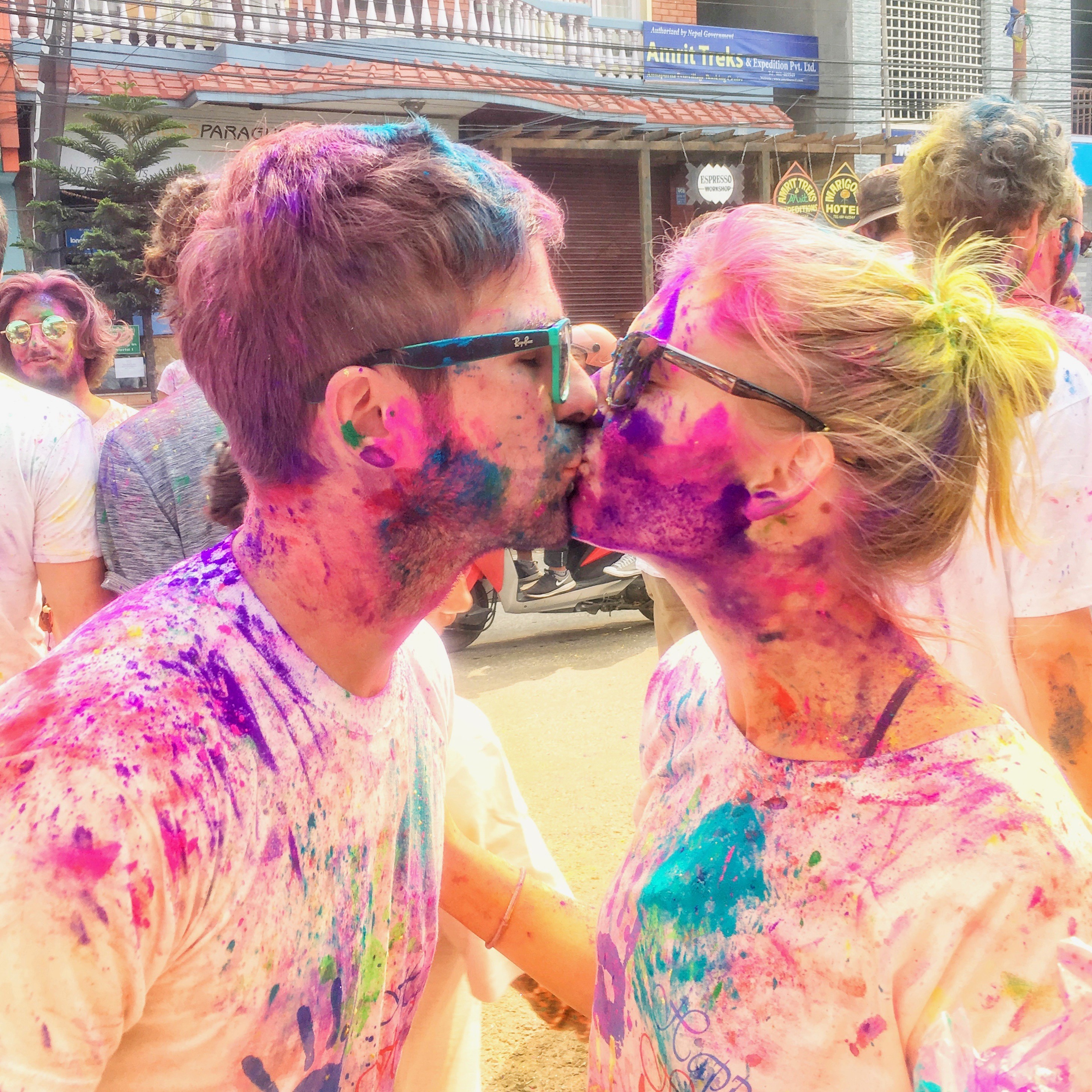 Most everyone has seen the image, a crowd of hundreds of people throwing colorful powders on each other in the streets of Nepal or India. We got to travel to Nepal right at the beginning of the new season to celebrate this ancient Hindu festival.
Holi is commonly referred to as the "Festival of Colors" which only begins to describe what is one of the most vibrant and happy holidays in the world. Celebrating good triumphing over evil and welcoming the Spring season at the end of the cold winter months, Holi is a day to make friends, honor family, play and laugh alongside your community, and repair broken relationships.
As you walk through the streets, friendly faces will run up to you yelling "happy Holi" as they smear brightly colored powder onto your face. Children play in the streets throwing balloons and shooting water guns filled with colored water at people that pass by.
Though it may sound intimidating, trust us, it is all in good fun and people will respect your wishes if you don't want to participate. For us, Holi was spent running around the town of Pokhara "playing colors" with all of the locals and fellow travelers from our hostel, raging to rock music in the streets as clouds of blue and green were launched overhead, petting and painting dogs with wagging tails, and appreciating the joy of spending the day with loved ones and making new friends. By nightfall, the streets were like purple rivers and our bodies looked like rainbow lollipops. The memories of all the fun and laughter were well worth the days it took to get the last bit of the color from our hair and face.
Holi is a day that we will never forget, and surely a #bucketlist festival for any world traveler. Come back again next Travel Tuesday to read more about our traveling friends Alli and TJ a dynamic duo, who have been together for over a decade, out to explore the world one adventure at a time.
Remember to follow us on
https://www....alettealameda
for the most recent photos and specials